Are you looking for an app design agency?
With the increasing popularity of mobile app development and how work is interacting with it, businesses are starting to realize the importance of app design.
Even back in 2021, the global graphic design market was worth around $41.8 billion. And it has grown much larger in 2023.
But why is app design so important?
Well, 94% of first impressions are design-related. Not only has this but, people process visual data 60,000 timed faster.
Thus, making the app's UI/UX Design that much more important to invest in.
Now, if you are someone who wants to make your first impression your best impression, and last one, you need a leading app design agency to visualize your idea and create a design that attracts users.
But finding the right design partner isn't all that easy is it? That's why to save you the trouble, we shall be discussing some of the best app design agencies in the USA in this blog.
Best App Design Agencies in the USA
There is no one firm that can be called the best app design agency. And at the end of the day, it's up to your business needs and the agency's expertise.
Well, that's why we shall be giving you a few options, discussing 11 top app design agencies in the USA. Therefore, with this said, let's get right into it, starting with:
1. WeAppIt Right – App Design Agency in the USA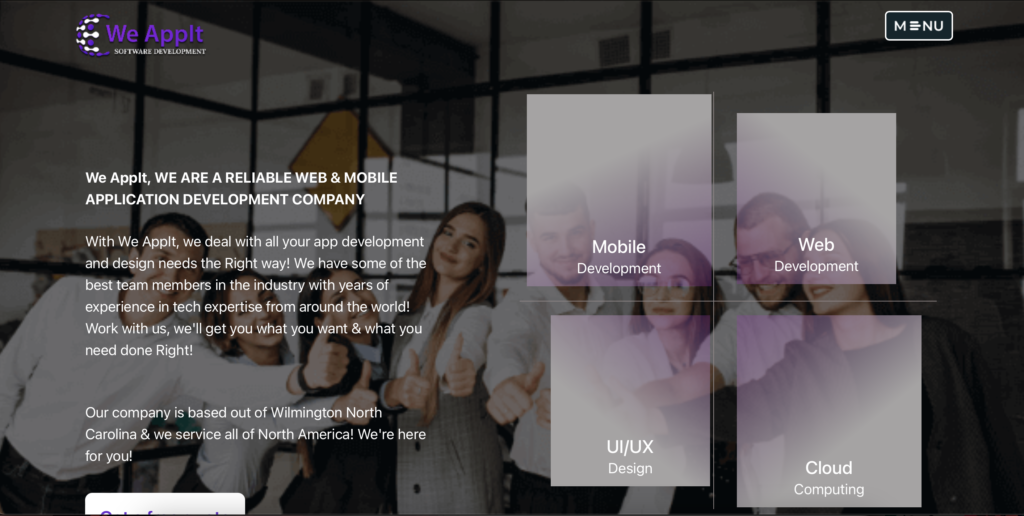 The first one on our list is also probably the best app design agency.
WeAppIt Right!
Though this is not the oldest or largest company on the list, weappit is certainly the most innovative one. They have worked with some of the well-known names in the market, developing & designing Africa's largest digital bank.
Apart from this, they also worked with 100s of other clients and designed their market-leading solutions.
In fact, weappit is often regarded as one of the leading UX design agencies in the USA.
So, how does this company based in North Carolina, USA stands out from the rest?
Well, the brand is known for its innovative approach and out-of-the-box thinking. They have an expert team of UI/UX designers who know farewell what customers are looking for and how to translate a client's idea into a working design.
This is something that you can often see in their solutions.
So, if you are looking for a top app design and development agency in the USA, this is one that you should definitely consider.
2.

Nimble AppGenie – London's Best Designing Agency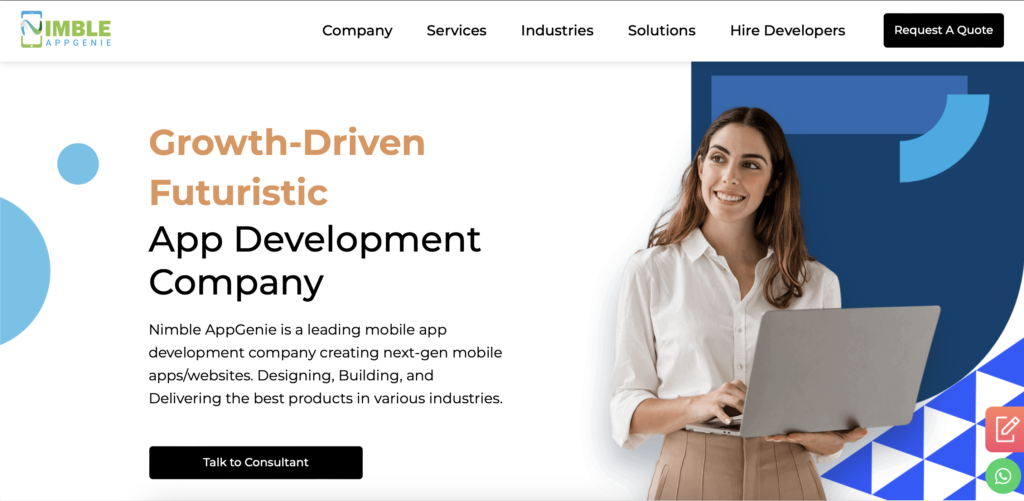 If you are looking for an app designing company in the USA, there is a high chance that you have heard of Nimble AppGenie.
While this company is not headquartered in the USA, they do have several branches there. Even back in England, this is the best app design agency London has to offer.
The company is often regarded as one of the best app development and designing companies in the USA.
So, what's their selling point?
For starters, Nimble AppGenie has worked with several big clients across industries like Fintech, Healthcare, Edtech, and so on. Thus, amounting to a total of 700 projects.
Now, one fact that makes Nimble a top contender for your chosen design app agency is, they have over 95% client retention rate.
So, you should definitely consider this iOS app design agency.
3. Huge Inc. – UI/UX Design Agency NYC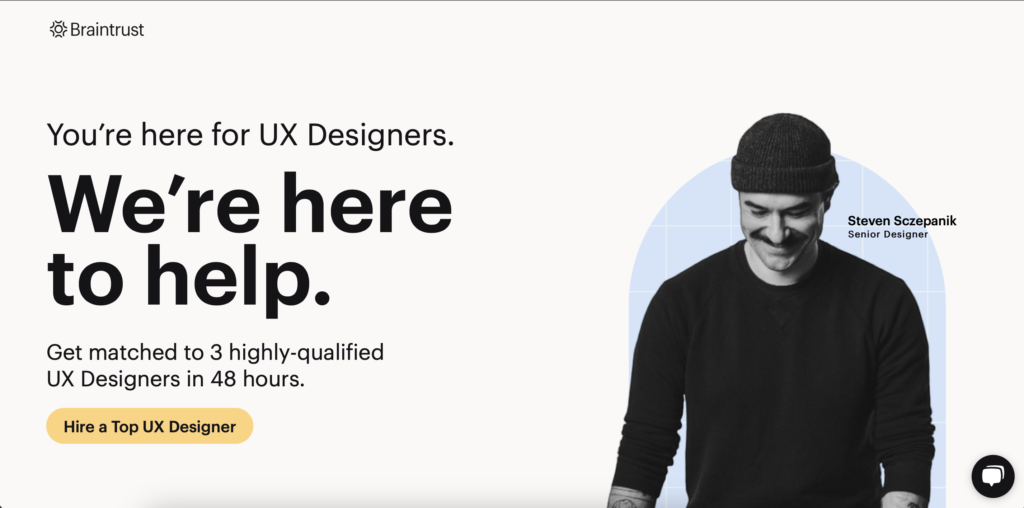 Huge Inc. is a renowned app design agency based in Brooklyn, New York.
With a strong focus on user-centric design, they have successfully crafted award-winning apps for some of the world's leading brands.
Huge Inc. believes in the power of simplicity and elegant design to create impactful user experiences.
Their team of talented designers and developers work collaboratively to deliver seamless app interfaces that engage and delight users.
From conceptualization to development and beyond, Huge Inc. ensures that every aspect of its app designs aligns with the client's goals and target audience.
4. Fantasy Interactive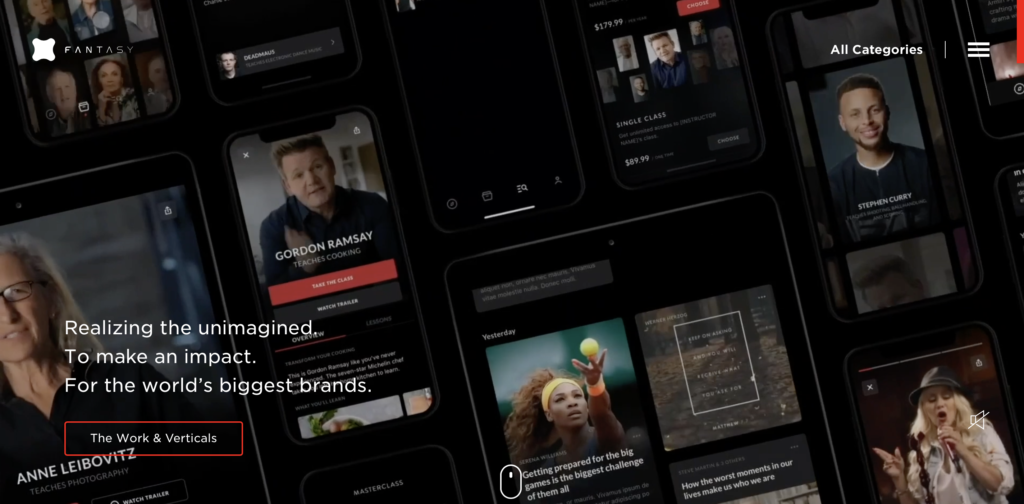 Fantasy Interactive, also known as Fi, is a cutting-edge app design agency headquartered in New York City.
Fi has made a name for itself by pushing the boundaries of digital design and creating visually stunning app experiences.
As a leading app mobile app design company, work closely with clients to understand their brand identity and translate it into compelling app designs.
With attention to detail, Fi crafts immersive and interactive app interfaces that captivate users and drive engagement.
5. Fuzz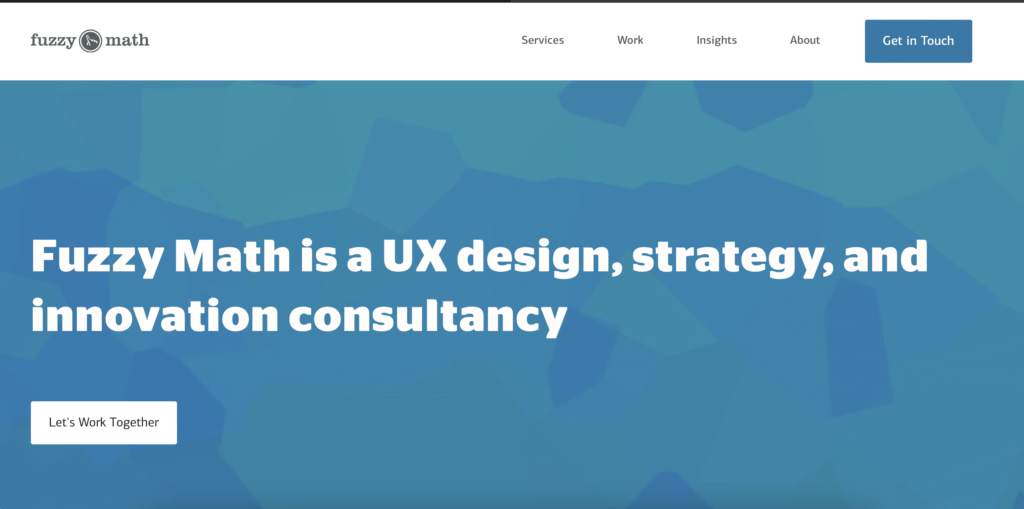 Based in Brooklyn, Fuzz is a top-rated app design agency specializing in creating innovative mobile experiences.
Fuzz takes a data-driven approach to design, conducting extensive user research and usability testing to inform their design decisions.
By combining user insights with creative design solutions, Fuzz delivers apps that are intuitive, visually appealing, and user-friendly.
Their team excels in crafting seamless user journeys, employing the latest design trends, and leveraging cutting-edge technologies to create apps that stand out in a competitive market.
6. Ustwo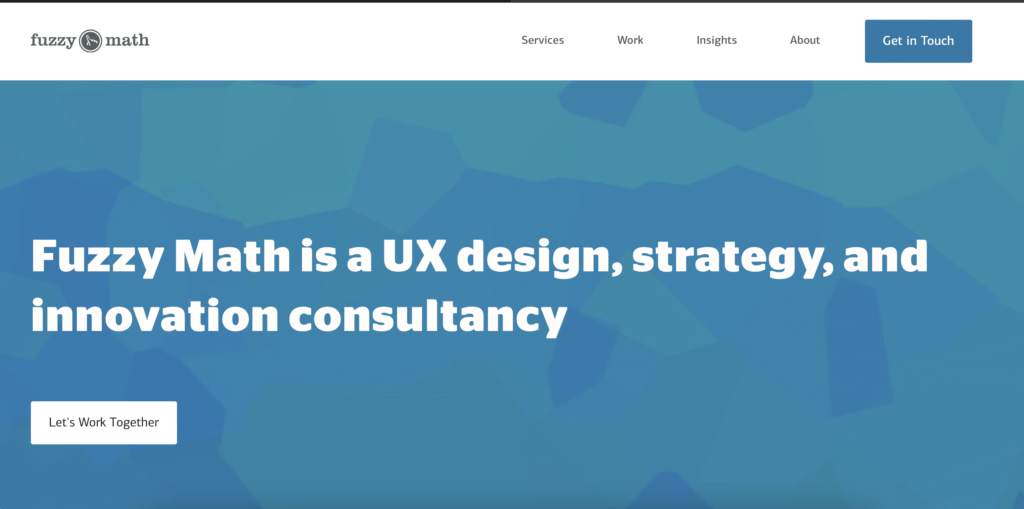 Known for its unique and experimental approach to design, ustwo creates apps that are both functional and visually captivating.
They believe in the power of storytelling and often infuse narrative elements into their designs, creating memorable app experiences.
ustwo's talented team that works closely with clients, they first understand the client's idea. And then start work, thus resulting in app designs that reflect the client's vision while delivering exceptional user experiences.
7. Eight Bit Studios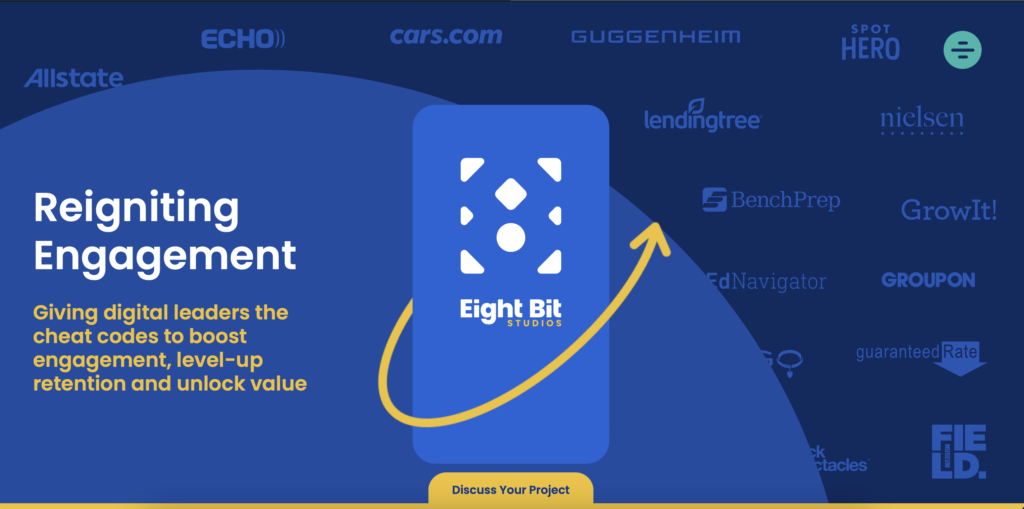 Based in Chicago, Eight Bit Studios is a boutique app design agency that specializes in crafting custom mobile experiences.
Their team of designers, developers, and strategists collaborate closely with clients to create app designs that align with their business goals and target audience.
Eight Bit Studios takes a human-centered design approach, emphasizing usability and accessibility.
Their attention to detail and focus on crafting seamless interactions make their app designs highly engaging and intuitive.
8. Ratio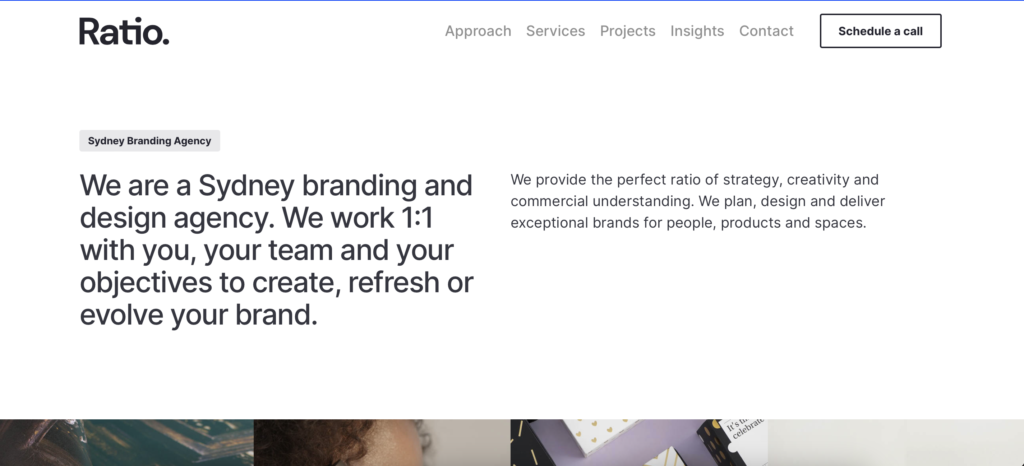 Ratio is a digital app design company headquartered in Seattle, Washington, with expertise in app design and development.
They have a strong portfolio of successful app projects for clients ranging from startups to Fortune 500 companies.
Ratio places a strong emphasis on user research and understanding user behavior to inform their design process. And this is what makes them a leading mobile app design agency on the list.
9. Savvy Apps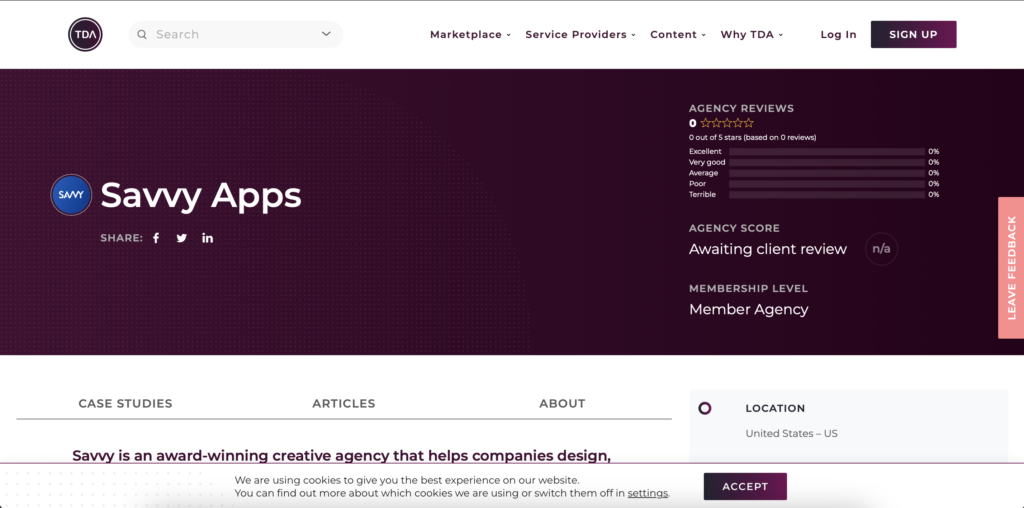 Savvy Apps is a Washington, D.C.-based custom app design agency that has gained recognition for its innovative and user-focused approach to design.
They specialize in crafting mobile apps that seamlessly integrate with client's existing systems and deliver exceptional user experiences.
As a leading, android app design agency, Savvy Apps employs a comprehensive design process that includes user research, prototyping, and iterative testing. This ensures their app designs meet the highest standards of usability and functionality.
Their team's expertise in user interface and interaction design results in apps that are not only visually appealing but also intuitive to use.
10. WillowTree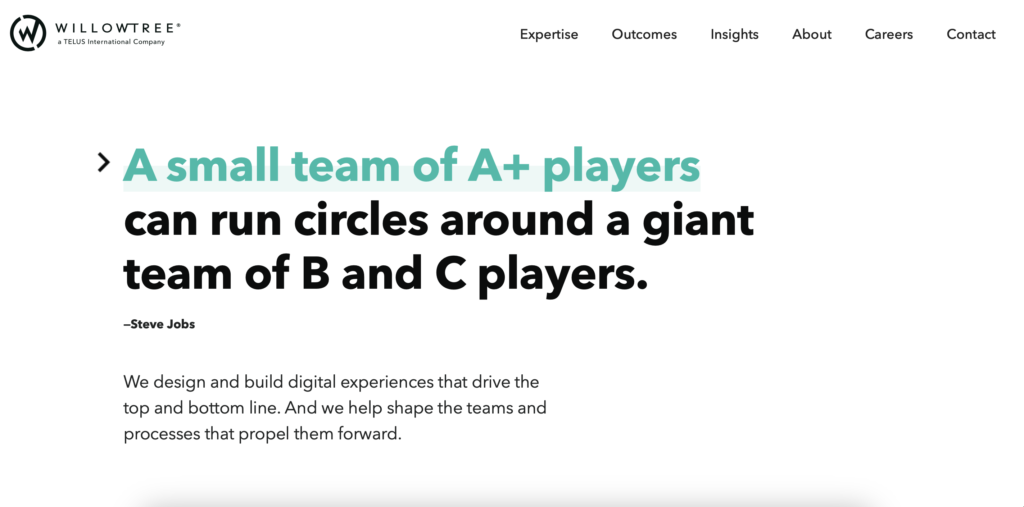 Headquartered in Charlottesville, Virginia, WillowTree is a leading app design and development agency that has worked with some of the world's biggest brands.
WillowTree collaborates closely with clients to create innovative and user-centered app designs. They believe in the power of storytelling and use design as a means to evoke emotion and engage users.
WillowTree's iterative design process involves rapid prototyping and user testing to gather valuable feedback and iterate on their designs.
Their attention to detail and commitment to creating seamless user experiences result in apps that are not only visually appealing but also highly functional and intuitive.
11. Blue Fountain Media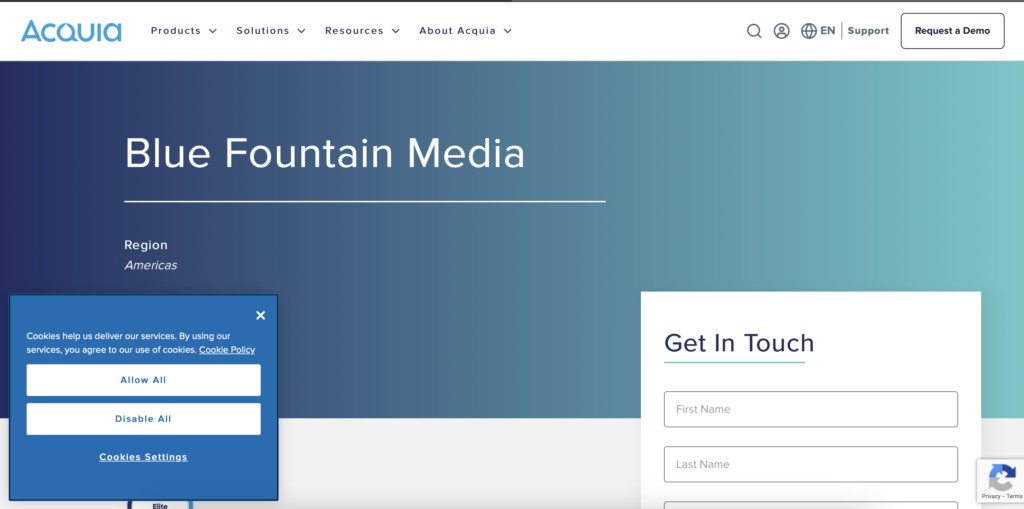 Blue Fountain Media, headquartered in New York City, is a full-service digital agency that excels in app design and development.
As a web app design agency,  Blue Fountain Media creates immersive and visually striking app interfaces.
This app UI UX design agency has a strong focus on user research and user experience (UX) design, ensuring that their app designs meet the needs and expectations of the target audience.
Blue Fountain Media combines cutting-edge technology with creative design solutions to deliver apps that leave a lasting impact on users.
Bottom Line
So, these are the best app design agencies in the market. From WeAppIt To blue fountain mountain, all of these companies have their own pros and cons. And the end of the day, what matters is your business's needs. This is a careful consideration since choosing the right app design agency is super important.
FAQ
An app designing agency is a specialized company that focuses on creating user-friendly and visually appealing mobile applications. These agencies typically have a team of designers, developers, and strategists who work collaboratively to design and develop apps that meet client's objectives and resonate with their target audience.
Hiring an app designing agency brings several benefits.
Firstly, they have the expertise and experience in creating successful mobile applications.
Secondly, app designing agencies employ a user-centric approach, conducting research and usability testing to optimize the user experience.
Lastly, they can save you time and resources by handling the entire app design and development process.
Choosing the right app designing agency depends on various factors. Consider their portfolio and previous work to evaluate the quality and style of their designs.
Look for agencies that have experience working in your industry or with similar app requirements. Moreover, assess their expertise in user experience (UX) design, mobile app development, and their ability to understand and align with your business goals.
The cost of app design can vary significantly depending on the complexity of the app, the desired features, the agency's expertise, and other factors. It is recommended to request quotes or discuss the project scope with different app designing agencies to get a better understanding of the cost involved. Keep in mind that investing in high-quality app design is crucial for long-term success, so prioritize value over the lowest price.
The app design process duration depends on the complexity of the project and the agency's workflow. Typically, the design phase can take several weeks to a few months. It involves initial consultations, wireframing, prototyping, iterations, and finalizing the visual design. The timeline can be influenced by factors such as the scope of the project, client feedback, and the agency's workload.
Many app designing agencies also offer app development services. However, it is essential to clarify this during the selection process. Some agencies may focus solely on design and work with development partners or recommend trusted developers to bring your app to life. Clear communication with the agency will help ensure that you understand the scope of their services.
If you already have an existing app but require a redesign, app designing agencies can help you reimagine and improve your app's user interface (UI) and user experience (UX). They will:
conduct an assessment of the current app
gather user feedback
work with you to create a new design
While app designing agencies primarily focus on the design and development aspects, some agencies offer additional services such as app marketing and launch support. They may provide guidance on app store optimization (ASO), app marketing strategies, and user acquisition. It's worth discussing these requirements with the agency upfront to determine if they can assist you with the marketing and launch phases.
Your involvement in the app design process can vary based on your preferences and the agency's workflow. Most app designing agencies value client input and collaboration throughout the process. You will typically participate in initial consultations, provide feedback during design iterations, and have final approval on the visual design before development begins.