A lot of people are looking for top mobile app development companies in North Carolina.
Why?
It's simple, mobile app is the key ingredient to success.
In year 2023, there are over 7.33 Billion smart phone users. This means more than 91% of the world population.
Moreover, the numbers of mobile apps are also increasing with thousands of new apps being introduced every month. Combining both, $935 billion are generated through mobile apps in revenue.
Mobile applications have been base for many businesses like on demand industry, eCommerce business, entire IT industry, and more. There are companies who have generated millions and even billions through mobile apps.
Therefore, it goes without saying that this success has attracted a lot of businesses from across the world to invest in mobile applications. And one of the best place to start an online store or mobile app based business in US is North Carolina.
Yes, the old north State.
This is the reason why so many people look for top mobile app development companies in North Carolina. And if you are one of them, this blog is for you.
Here, we shall be discussing some of the best and most experienced app development companies of North Carolina, USA as well as how to choose the right one for your business. Therefore, with this being said let's get right into it, starting with:
Top Mobile App Development Companies in North Carolina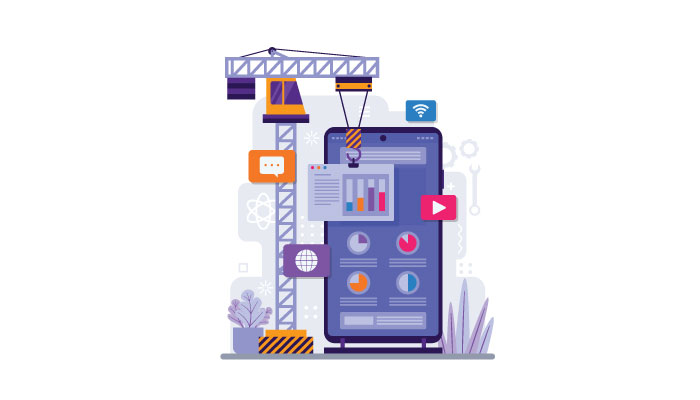 North Carolina is business hub in northern US. And there are a lot of people as well as businesses who want to build a mobile app and earn millions.
Even if you have an idea that you are sure will change the world and take market by storm, you need a professional and experienced development partner to help you bring it to life.
So, how do you find this development company? Well, this is the reason why you are looking for the best mobile app development in the first place.
Therefore, without wasting any more of your time, we shall be looking at the top 10 best app development firms in NC. These are, as mentioned below:
We AppIt – Best Mobile App Development Company in North Carolina
We AppIt is the best Mobile App Development Company In North Carolina.
But question is, what makes them the best out there? Well, the answer is simple but not that simple.
You see, there aren't the oldest or the largest development company in NC. What makes them different is their dedication to the services they offer.
One can say that there are still rising and haven't reached their full potential. And at the same time, they are challenging some of the big players in the industry.
Apart from mobile app development services, they also offer range of web and software development solutions. But coming back to app development, they cover many fields.
This includes fitness, dating, taxi booking, eCommerce, on demand, and so on. In addition to unmatched development services, they also provide mobile app maintenance and support services.
We AppIt might be one of the young companies but they have the most potential. In the little time they have been in the market, they have helped many companies from across the world bring their idea to life.
In fact, this is the company that developed Africa's largest digital bank. This clearly shows what they are capable of.
Appealing to a range of clients, they offer various hiring models and affordable costs. Therefore, if you are someone who wants to work with the best company in North Carolina, this is your best bet.
Unlike We AppIt, Nimble AppGenie has been in the market for some time now. And there are one of the most experienced IT firm on the list.
They call themselves a "professional mobile app and web development company". This is not just a statement, but a fact that is backed by their words.
In fact, some say they are actually better than We AppIt, but to be honest, they are around the same level.
Nevertheless, Nimble has more than 700+ projects under their name and they have an amazing 95% client retention rate. There are hardly any other IT firms with the same retention rate.
Speaking of which, they are also honored by top tech critic like GoodFirms and Clutch.co. Their clients sing their praises and business are waiting in queues to work with them.
If you want to develop a market leading on demand, eCommerce, dating, eScooter, newspaper, or any other major mobile app, they are one of the top mobile app development companies in North Carolina. And you should definitely check them out.
If you have ever looked for development companies in NC, the old north state, there are high chances that you came across OpenXcell.
Well, if you haven't heard the name before, it's about time that you do.
OpenXcell is a leading app development firm based in India, offering their services across the world including North Carolina, USA.
In fact, they are so good that despite being on the other side of the world, they perform much better than many companies based in USA.
Their teams of creative designers and professional developers have what it takes. And with many records to its name, the company is eager to accept new challenges. Therefore, we highly recommended that you check them out, you won't be disappointed.
BlueLabel would rank even higher if were not for the other big players. Despite that, this is one of the top mobile app development companies in North Carolina.
This development firm is no stranger to fame. In fact, they have worked with some of the biggest names in IT world. This includes tech giants like Google, Microsoft, Bloomberg, and more.
However, they never judge a project by the name of the company on it. As they have worked with many starts ups and helped them create a name for themselves.
When it comes to services, they offer a range of them. This includes mobile app development, tablet solutions, Watch app development, AR/VR as well as app design.
In addition to development services, they also provide marketing services. Therefore, if you are looking for the best iOS or android app Development Company, you should definitely check this one out.
This is a well-known app development firm based in the United States.
Zco corporation has already made a name for itself by delivering market-leading applications and software to clients across the world.
But development is not their strongest point. Unlike other picks on the list, they provide creative designing as well as animation services.
Therefore, if you are someone who is looking to develop next-level visually capturing platforms, we highly recommend that you check this one out.
Well, if you are looking for a digital partner, who will help you every step of the way, FlyNaut is the one you are looking for.
They have an impressive 17 years of experience in the field of app development and software development.
Being very picky about their projects, this time they have worked on over, 200 projects helping many companies reach their full potential.
In more than 1 and a half decades, they also won many awards and honors to their name. This is reason enough for you to check out this company.
CodeBright is the next one we are going to discuss.
Well, what can you say about this development firm? They have the experience, expertise, as well as creative approach to bring any absurd idea to reality and make it into a successful mobile application.
Years within the US market and helping many start a food delivery business in North Carolina, they are one you call when you are looking for the perfect development partner.
If you want to learn more about this wonder development company or work with them for your next project, we highly recommend that you reach out to them right now.
Team Tweaks Technologies Pvt Ltd
What makes Team Tweaks Technologies stand out of any other pick on the list is the fact they know what they want to deliver and who they want to work with.
When it comes to choosing projects, they do it very carefully. Criteria aren't money but the originality of idea and its scope.
This is how they have helped many businesses in North Carolina create their own mobile app and even launch their own IPOs. This says a lot about development capacity of this business.
Who doesn't want to work with such a wonderful app development company? You should check them out.
Want to hire dedicated developers?
Well, what better choice than app maisters. Their name is quite self-explanatory as they are truly the masters of development.
Having worked with private companies, government ones, start-ups, and large corporates from throughout the country and globe, their development services are very focused.
Living up to their name, they offer a range of app development services covering several niches and industries.
App Masters definitely deserves your attention.
Last but not the least, aspired has inspired many businesses to develop their own mobile app and go for the top spot in the market.
As a mobile app development company they have actually helped many startups, as well as corporates, become market leaders.
They understand how important an idea is. And stands as one of the top mobile app development companies in North Carolina, USA.
So, these are, some of the best app development companies in North Carolina. Now, let's see how you can choose the right one.
How To Choose the Right Mobile App Development Company?
We went through some of the best app development companies in North Carolina. But it can get a little confusing for someone looking for the best hybrid, iOS, or even android app development services.
There is actually something that you can do.
See, there are some things that you should check out when considering an app development company. And in this section of the blog, we shall be going through these things.
Moving on, these are, as mentioned below:
Check their portfolio
Interview their development team personally
Cross-check their claims
Do they sign NDA?
Ask about the code ownership at the end of development.
How big is their team? A larger team is often recommended
Ask whether or not they provide maintenance and after-launch services
Talk about their past projects and their performance
Ask for client testimonials
Look at how they communicate
Question their resource allocation
What if you want to add more team member midway? Can they accommodate that?
Discuss the pricing and cost
Make sure their expertise matches your project needs
These are some of the things that you can keep in mind when choosing a mobile app development company.
With this out of the way, let's look at the cost to develop a mobile app in North Carolina.
How Much Does It Cost To Develop A Mobile App?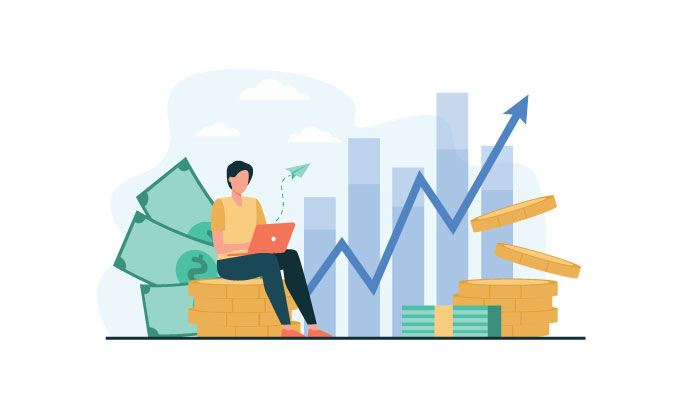 How Much Does It Cost To Develop A Mobile App In 2023?
Whether you are going to iPhone app development or android one isn't all that easy to predict development costs.
You see, there are various factors involved in the development that can affect the total cost. Some of these are, as mentioned below for better ideas:
App platform
Complexity
Tech stack
Feature set
Design
Size of App
There are more factors but these are the major ones.
While it isn't exactly possible predicting the accurate cost, the average cost to develop a mobile app ranges from $15,000 to $450,000.
For more details on the same, you can contact an on demand app development company.
Conclusion
North Carolina is one of the best place to start a business and develop a mobile app. And in this blog, we went through some of the top mobile app development companies in North Carolina. If you are someone who wants to develop an App, you can worth with any of them to get satisfactory results.
Yashshree Purohit is a Technical Content Writer for weappitright, with over 5+ years of experience in delivering excellent content for different domains. She has the dedication and passion to write dull & boring lines into eye-captivating content for the audience.