eCommerce Apps are all the rage.
More than 59% of Millennials will go to Amazon first when online shopping. And by the year 2040, 95% of retail sales will be done via eCommerce. In fact, even in 2021, eCommerce apps generated more than 3.6 trillion dollars in revenue.
This is the reason why everyone wants to develop their own eCommerce application. But the first question that comes to mind when thinking of implementing this plan is, "how much does it cost to develop an eCommerce app?"
Well, if you too have this question, this blog is for you.
Here, we shall be discussing all you need to know about e-commerce app development costs and the factors that affect them.
Therefore, with this out of the way, let's get right into it:
Why You Should Create an eCommerce App For Business?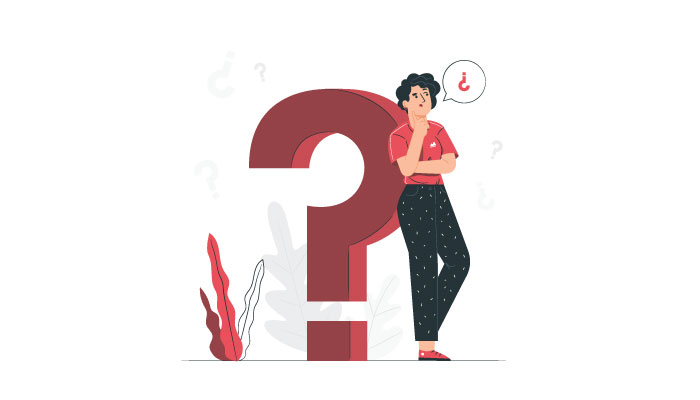 Before we look into the cost to develop an eCommerce App, let's briefly glance at reasons to invest in eCommerce app development.
So, why should you create an eCommerce app for business?
The success of the eCommerce after generalization of the internet is no secret. Even though Amazon has been around for the better part of two decades now, the eCommerce platform only blew up to its trillion-dollar self with the introduction of mobile eCommerce.
Moreover, there are dozens of other successful eCommerce applications in the market that a lot of us are already using.
But this is all from a user's perspective. From a business person's Point of View, why should you invest thousands of dollars to create an eCommerce app?
Well, this is mainly for retail chains, physical stores, or a business looking to create an aggregator website.
The ECommerce industry is worth trillions. In 2021 alone, eCommerce platforms generated more than 3.56 Trillion dollars in revenue, not million or billion but TRILLION.
Moreover, fast forward to 2023, and the number is only growing. And the credit goes to all the rising demand from customers across the world.
In fact, people prefer shopping online for most of their retail needs rather than driving to a store. This is one of the big reasons why a number of retail chains which earlier were limited to offline stores have moved their business in form of an eCommerce application.
This has proved to be quite beneficial for them as with help of an eCommerce mobile application they have generated more than millions of dollars in profit. In addition to this, it is also way cheaper to sell online than the traditional method.
Furthermore, online stores can reach out to way more people, since 3/4th of the generation is using a mobile phone today.
So, this is why you should develop an eCommerce application. Now, let's see how much this business venture is going to cost you in the section below.
How Much Does It Cost To Develop An eCommerce App?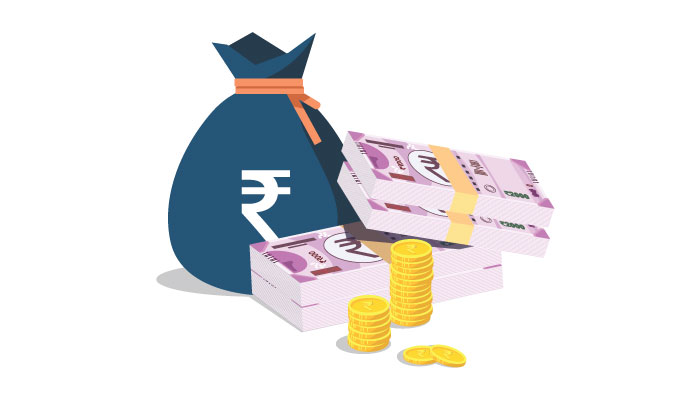 When the thought came to your mind "let's develop an eCommerce App" another one followed "but how much will it cost me?"
And then what you did was Google It "How much does it cost to develop an eCommerce App?" *Hit Search*.
Did that give you the answer? No, it brought you to a screen and millions of results leading to blogs much like this one. And there's a good reason behind it, you see.
eCommerce app development cost isn't that easy to predict. In fact, any app development cost for that matter is very difficult to predict, without project specification that is.
You see, there are a number of variables that comes into play when you talk about developing an eCommerce application. This includes complexity, app platform, features, and so on.
Therefore, it is not possible to predict the accurate development cost without learning about your project specification or your business requirements.
However, all is not lost. What we can give you is a range. Average eCommerce app development cost ranges from $15,000 to $390,000.
Yes, this is a wide range. And if you are someone who is looking for a closer estimation, we highly recommend that you consult an eCommerce app development company. They will be able to give you a more accurate estimate based on your preferences and project specifications.
Now, everyone says, there are a lot of factors that affect the cost to develop a mobile app, eCommerce for example.
But have you ever wondered what these factors are? Well, in the next section of the blog, we shall be discussing exactly this.
Factors That Cost To Develop An eCommerce App
Figuring out the cost to develop an eCommerce app can be difficult, to say the least. And credit goes to different variables or as one would like to call them, Factors.
So, what are these factors everyone speaking of? Well, let's discuss what these are in this section of the blog in detail.  Moving on, these are, as mentioned below:
Mobile App Development Platform
So, if you are developing an eCommerce application, it's either going to be a native app or a hybrid app. And your choice of mobile app development platform can make all the difference.
It goes without saying that platform the app is built on highly affects its performance, looks & feel, as well as the development process. But in addition to this, it also highly affects the total cost to develop the eCommerce application.
So, there are three choices here. When it comes to native app development, you can choose from:
Android app development
iOS App Development
And on the other hand, you can also go with hybrid app development.
So, when it comes to performance, native applications offer better performance than hybrid ones. But on the flip side, there are certain advantages to cross-platform applications.
Let's skip to the cost part.
Native app development is usually costlier than hybrid app development. And within native apps, android is much more expensive than iOS.
iOS platform as we know it is only used by one company for one phone series, Apple iPhone. Therefore, most of the users are using the latest version. Consequently, the cost to develop iOS apps is less.
Right after choosing a platform, it's time to hire dedicated developers and finalize a tech stack.
So, what is tech stack? As the name suggests, the term technology stack refers to the set of technologies used for development. There are a number of areas that require specific technologies for instance, databases, front-end, and so on.
Now, there are a number of tech stack in the market that comes pre-defined. MEAN stack and MERN stack are big examples of the same. But more often than not, customers want to build something different for which they create their own tech stack.
This is when cost factors come in. You see, a tech stack covers a number of technologies ranging from programming languages to frameworks and toolkits.
While the majority of the development technologies are open-source, meaning they are free for all to use. Not every technology is such.
Moreover, the tech stack you choose also affects the cost to hire developers in North Carolina. And this is how a tech stack affects the total cost to build an eCommerce platform.
With this out of the way, let's look at another top factor that affects the cost in the next section.
The complexity of The Platform
As the general rule of thumb goes, the more complex something is, the more difficult it is to make, thus more expensive.
This is a concept that applies quite well when you talk about the cost to make an eCommerce application. Confused? Let us explain.
You see, a mobile app can be either simple or it can be complex. A simple mobile app can be developed by any developer who is familiar with mobile app development and doesn't require any particular expertise.
On the other hand, when you talk about more complex applications with AI integration, chatbot, and whatnot, it is going to be way more difficult to develop. Therefore, it will require higher resources, a larger team, and expert and experienced developers, making it way more expensive.
Cost based on the complexity of an eCommerce app is, as mentioned below:
| | |
| --- | --- |
| Simple eCommerce App | $15,000 to $150,000 |
| Average eCommerce App | $150,000 to $250,000 |
| Complex eCommerce App | $250,000 to $390,000 |
In any case, if you want more details on the same, it's highly recommended that you consult the development company as they will be able to access the complexity and give you the cost according to the same.
So, to create an eCommerce application you need, an eCommerce app developer. Now, hiring eCommerce developers isn't a big task in 2023. But depending on the way you hire them, the cost can be quite different.
To give you a better understanding of the same, we shall be looking at the different methods you can use to hire developers and the cost associated with the same.
Hire freelancers, this is probably the first thing that comes to mind when you talk of hiring developers. There are various sites where you can hire developers. But more or less, you have to pay an average of $45/per hour to the developers.
The cost can go all the way up to $95/ per hour based on their experience and expertise.
Outsource To App Development Company
Well, what if you could hand over your project to a company and they develop eCommerce App for you? That's exactly what the outsourcing concept is all about.
The cost is much lower than most of the other options as they can develop an eCommerce app for business for about $250,000 on average.
If you want to keep the project in-house, you will probably need a team of developers and designers. And you need to hire them all.
Well, this can get quite expensive, as you not only have to pay their salary ( which is quite high in the case of developers ) but also provide them benefits and provide the required infrastructure. This makes it the most expensive model on this list so far.
Hire Part Time Developers
Well, this is probably the cheapest one. Since the developers aren't dedicated to you and only provide a part of their time for your project, they cost as low as $15/per going up to $55/per hour.
These are the different ways to hire developers to build an eCommerce platform. And this is one of the big factors that affect the cost to develop an eCommerce platform.
Building an application isn't enough, if you want the solution to be successful, you need maintenance to back up eCommerce App Development.
So, what is mobile app maintenance? Well, as mobile apps run they show problems, sometimes they fall under high traffic or show big errors.
This is when companies contact developers to fix the app.  Cost of mobile app maintenance depends on a lot of different factors. and we won't be getting too deep into that.
All in all, this is one of the big factors which affect the cost to develop an eCommerce application since the cost of maintenance is included in the project.
These were some of the major factors which affect the total development cost. With this, we can come to the end of this blog.
Conclusion
This is all you need to know about the cost to develop an eCommerce app. Now, if you are someone who wants to create an eCommerce and want to learn more about the cost part, contact a mobile app development company.