Are you looking for UI trends?
Well, you aren't the only one. With digital world growing larger than ever, more and more businesses are entering the realm. And with this, they are realizing app development and web development isn't enough.
To create value for customer, you must learn to retain them and that's where user interface design or UI design comes it.
Then again, to stand out of the rest you have to do something different. And that's what brings you to topic of UI design trends of 2023.
Well, if that's what you are looking for, this blog is for you.
Here, we shall be discussing all you need to know about Ui Design and UI trends 2023 has to offer. Therefore, with this being said, let's get right into it.
Why is UI Design Important?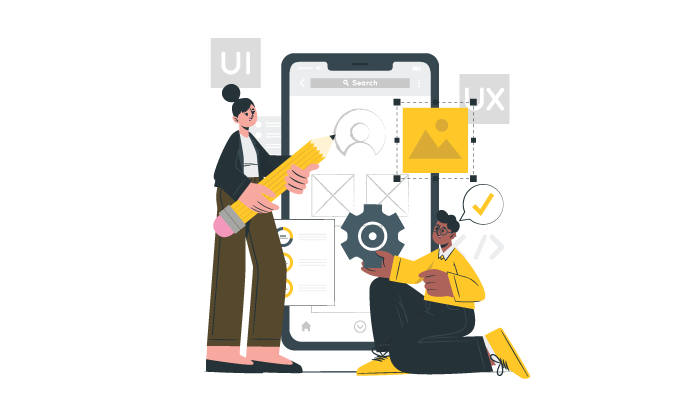 Before we discuss all the trends related to UX design, one big question shall be answer. "why is UI design important?"
Well, there are various reason behind it and in this section of the blog, we shall be discussing a few of those via statistics.
Therefore, these are, as mentioned below:
94%of first impressions to a brand's website relate to the site's web design.
88% of users are less likely to return to a website after a bad user experience.
Mobile users are 5 times more likely to abandon a task if the website isn't optimized for mobile.
Every $1 invested in UX results in a return of $100 (ROI = 9,900 percent).
74% of visitors will return to a website if it has a good mobile UX design.
Only 55 percent of companies are currently conducting any user experience testing.
These statistics show that user interface design is a critical factor in the success of any website or app.
By investing in UI design and working with a Top App Design Company, businesses can improve their conversion rates, increase customer satisfaction, and boost their bottom line.
With this out of the way, it's finally time to discuss much awaited top UI trends of 2023.
Top UX\UI Design Trends 2023
The wait is over, let's finally discuss the future driving UI trends that you can use to make your web or mobile app stand out of the competition.
So, without wasting time, let's get right into it, starting with the most popular one:
Motion Design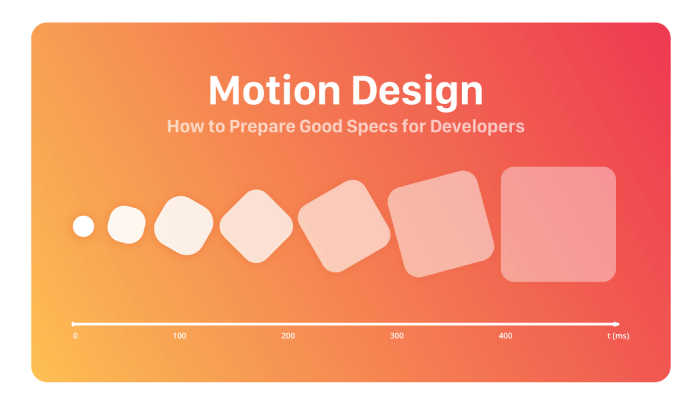 The first UI trends on our list is motion design.
So, you must be wondering what the heck is motion design?
As per Wikipedia, "Motion graphics are pieces of animation or digital footage which create the illusion of motion or rotation, and are usually combined with audio for use in multimedia projects"
This is not something "not-seen-before" rather, motion design is used A LOT today. Reason being that, it is becoming increasingly important in UI design, as it can help to create more engaging and interactive experiences.
Moreover, motion can be used to guide user attention, highlight important information, and create a sense of excitement and anticipation.
This is why it is the first UI trend on our list.
Scrollytelling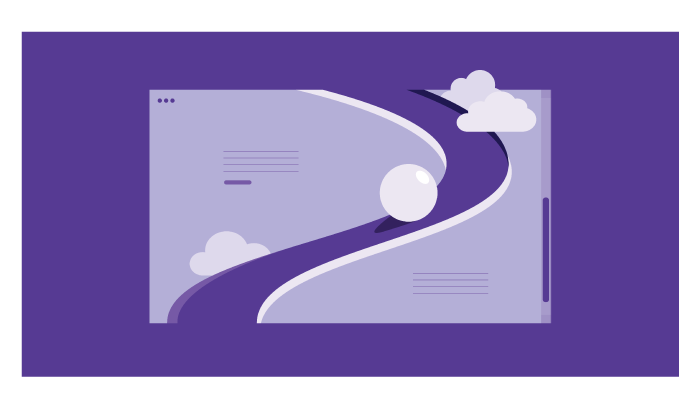 This is rather unique UI trend.
Well, you must have heard story telling as a trend of modern age to drive audience right? It's the same thing in context of UI/UX Design.
Let us explain.
Scrollytelling is a storytelling technique that uses scrolling to reveal information. It can be used to create engaging and interactive experiences, and it can be a great way to tell stories that would be difficult to tell in a traditional linear format.
And who doesn't love a good story right? Well, that's what the statistics are say as companies employing this 2023 UI design Trend are seeing amazing results.
Therefore, there's no reason why you shouldn't try it.
New Bolder Minimalism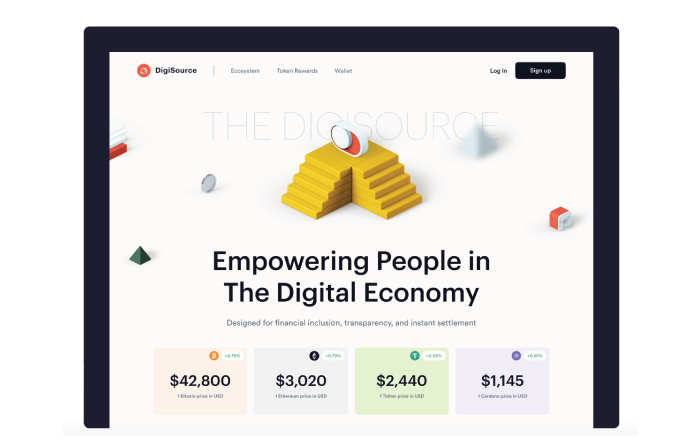 It goes without saying that modern design whether you talk about fashion, architecture, or digital design, is all about minimalism in different forms.
So much so that, it is one of the top UI trends of 2023. But it is not the one that appeared in 2023.
Rather, it has been around for some time and is still a popular trend in UI design. But it is taking on a new, bolder look in 2023.
Minimalist interfaces are still clean and uncluttered, but they are also more expressive and visually appealing. You and I are good example of people who love straightforward messages and plain design, thus backing minimalistic appeal.
Whatever you say, it is one of the latest trends in UI UX design that you should definitely check out.
Happy Colours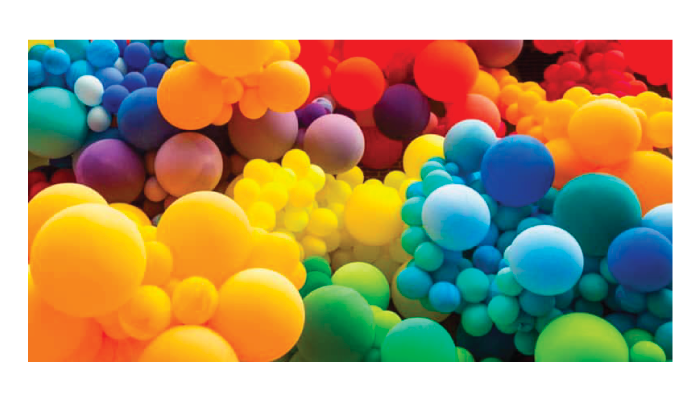 It is not secret that one of the most important element of a design is color. They define the tone, mood, and message being sent to audience.
And colours actually communicate more than what we understand. As studies have shown that colours can actually affect the subconscious brand image a client have in mind.
That's why, Happy colours are trending in UI design in 2023.
These colours are bright, cheerful, and optimistic, and they can help to create a more positive and engaging user experience.
Now, there are no limits to what happy colors. And based on your company or solution's philosophy, it can mean a lot of different things.
But if you are looking towards an app development project, this is something that you should definitely incorporate.
Aurora Gradients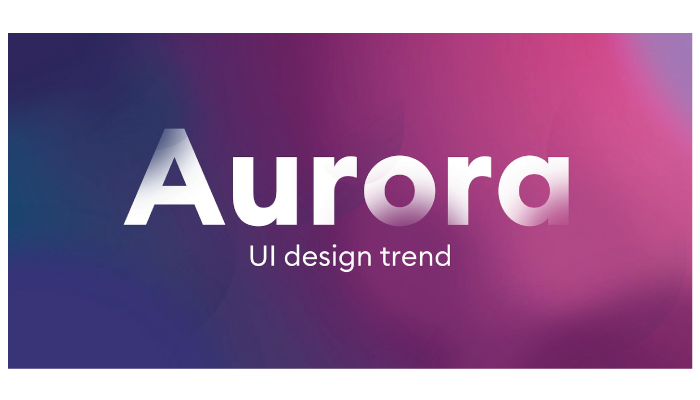 You have heard of the great northern lights right? Well, who hasn't?
So, imagine this, you can capture those lights, their majestic flow and imbed them into your design. How amazing would that be?
Well, aurora gradient is exactly that.
It's not just another trending UI design element in 2023. Rather something that can make all the difference between "REST" and "BEST".
These gradients are inspired by the Northern Lights, and they can add a touch of magic and wonder to any interface.
Voice-Activated Interfaces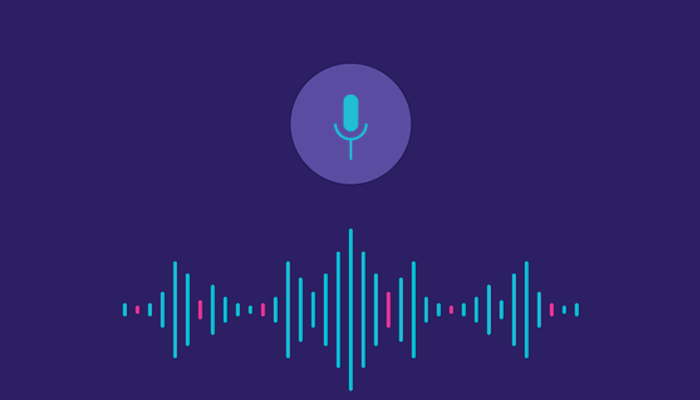 Did you know, today, the number of voice google search are skyrocketing?
This is a fact. And statistics show that in future, voice based search will clearly surpass traditional searching.
Now, what if we integrate voice capacity with user interface? That's when we get voice activated interfaces.
Voice-activated interfaces are becoming increasingly popular, as they allow users to interact with devices hands-free.
This can be especially helpful for users who are driving, cooking, or otherwise unable to use their hands.
AI-Powered Design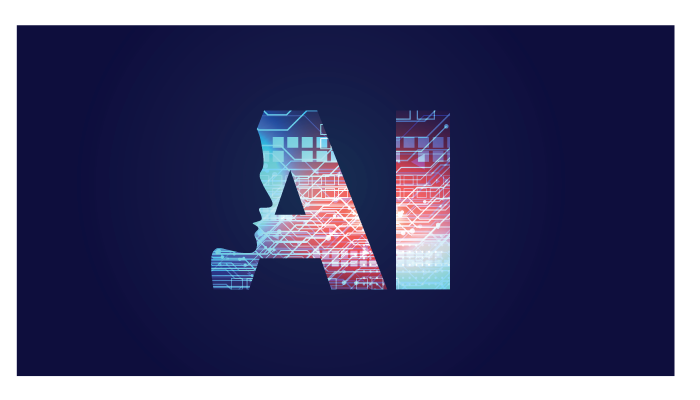 AI is the dream of every tech nerd.
And after discussing this technology in movies, series, books, sci-fi, and shows, it has finally come to reality with a bang ( some 10 years ago)
With introduction of AI, everything has changed for better. One of the top applications of this tech is in UI designing, making It a top UI trends.
AI-powered design is a new trend that is still in its early stages, but it has the potential to revolutionize UI design.
AI can be used to create more personalized and efficient interfaces, and it can also be used to generate new design ideas.
We all know the potential AI has. Therefore, you should keep an eye out for this UI/UX Trends and it's growth in future.
Figma Over Adobe XD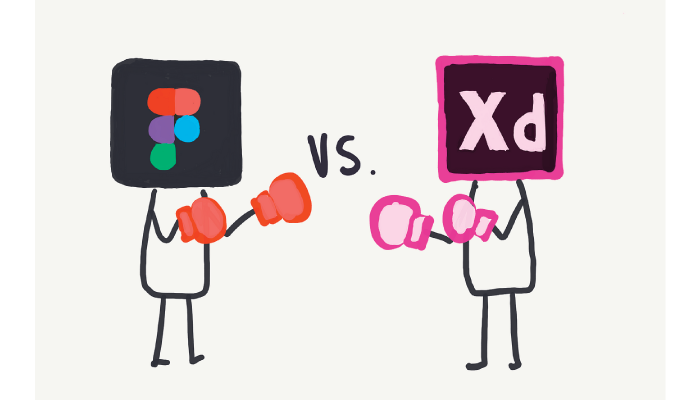 If you are a UI/UX Designer or app developer, you know for well the immese dominance of adobe XD and it's other software.
Well, coming to 2023, that has changed. Adobe XD is no longer the flagship riding the wave of UI designing. It has been surpassed by Figma, a top designing software that you all must have heard of.
In fact, it is giving adobe's famous solution a much deserved run for its money.
With more and more designers shifting to Figma over adobe's solution, it has become one of the UI trends today.
Product Personalization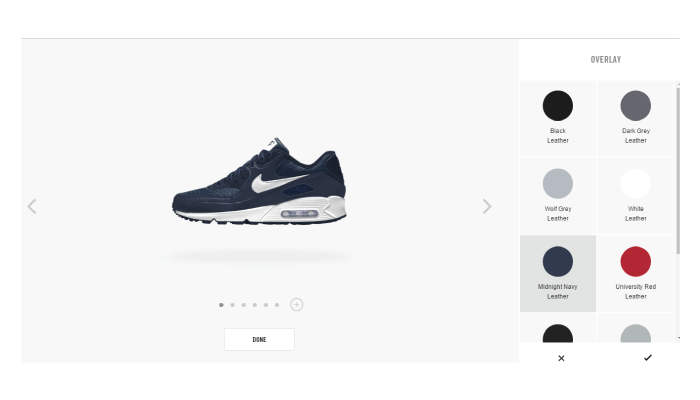 Every person in unique in their own right and taste.  And that's why companies have started to offer personalized service custom cut for every user's preferences, needs, and wants.
This is something that you can easily apply in your app's or site's user interface.
In fact, this si something that some of the largest companies have done in the recent time.  For instance, the custom recommendation system of Netflix, the popular OTT platform.
And Google's recommendation system that learn patters of your day to day life to provide best suggestions.
All in all, said in easier words, with personalization, you can take your User interface design to a whole new level. This one of the UI trends might be a little difficult but, it's also one of the most powerful ones.
Augmented Reality (AR) and Virtual Reality (VR)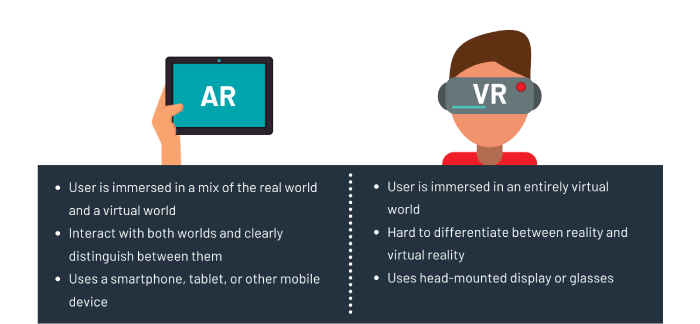 Last but not the least, we have the crown of UI trends, AR and VR technologies.
This is not a current UI trends, rather it has been around for some time now. But it's with industry 4.0 and 2023 that real potential of AR and VR is really being explore.
And with the introduction of METAVERSE as well as Apple's own vision pro, you expect the grown to be much larger.
Well, these gateway technologies can be a significant boost for your user interface as well as user experience design. Therefore, this is something that you should definitely explore.
With all said, these are some of the top current UI trends in market. And with this, we have come to the end of our blog. For getting the best advice on UI trends contact best UI/UX design company in USA today!
FAQ
The top UI trends for 2023 include:
Dark Mode
Motion Design
Custom cursor interactions
VR & AR
Bolder and more characteristic fonts
Voice interactions
Gradients
Simplification and Brutalism
AI-Powered Design
These trends are important because they can help to create user interfaces that are more engaging, efficient, and memorable. They can also help to improve the user experience and make it easier for users to achieve their goals.
There are a number of ways to implement these trends in your own designs. For example, you can use dark mode by setting your device's operating system to dark mode, or by using a dark mode theme in your favorite apps. You can also use motion design by adding animations and transitions to your user interface. And you can use custom cursor interactions by creating custom cursors for your app or website.
There are a number of benefits to using these trends. For example, dark mode can help to reduce eye strain and battery usage. Motion design can help to create engaging and interactive user experiences.
There are a few challenges to using these trends. For example, dark mode can make some text difficult to read. Motion design can be difficult to implement correctly. Custom cursor interactions can be difficult to design and implement. VR & AR are still in their early stages of development, and there are limited resources available for designers.
There are a number of ways to overcome the challenges of using these trends. For example, you can use a light theme for text that is difficult to read in dark mode. You can use simple motion design that is easy to understand and follow. You can use pre-made custom cursors that are easy to implement.
The future trends for UI design are difficult to predict, but some possible trends include: More personalized and adaptive user experiences: UIs will become more personalized and adaptive to the individual user's needs and preferences.
Conclusion
UX/UI Design is an important element of any solution whether it is a mobile app or website. And with majority of people realizing this, you need to do something different if you want to stand out of the rest. This is where UI Trends come in. Using these technologies, you can create the next best solution with design that capture customers and turns them into lead. Speaking of which, if you want to incorporate these UI trends into your solution, it's a good idea to consult a development company.
Yashshree Purohit is a Technical Content Writer for weappitright, with over 5+ years of experience in delivering excellent content for different domains. She has the dedication and passion to write dull & boring lines into eye-captivating content for the audience.