It's right time to Launch Your Mobile App in North Carolina! Find more details about 20+ mobile app development opportunities in North Carolina.
The Mobile App Development market Is larger than ever. There are over 2 billion active app users and revenue generation will reach $935 billion in 2023.
In fact, people spend most of their time on a smartphone. Reports suggest that people are more into a mobile phones than TVs. Truth be told, phones have become a big part of our day-to-day life.
After all, an average person spends more than 3 hours using mobile apps.
While this is something that a lot of people would see as just another news or talk, business owners see it as an opportunity. You see an industry that is generating almost 1 trillion in revenue, screams business like nothing.
So, it goes without saying there are a lot of people are looking for profitable small business ideas and startup ideas. And the first thing that comes to mind is mobile app development.
Well, if you are someone who wants to develop a mobile app that helps you and your business grow while earning millions in the market, this blog is for you.
While there are a lot of app ideas in the market, we have refined them for you.
20 Ideas for Mobile App Development: Launch Your Mobile App in North Carolina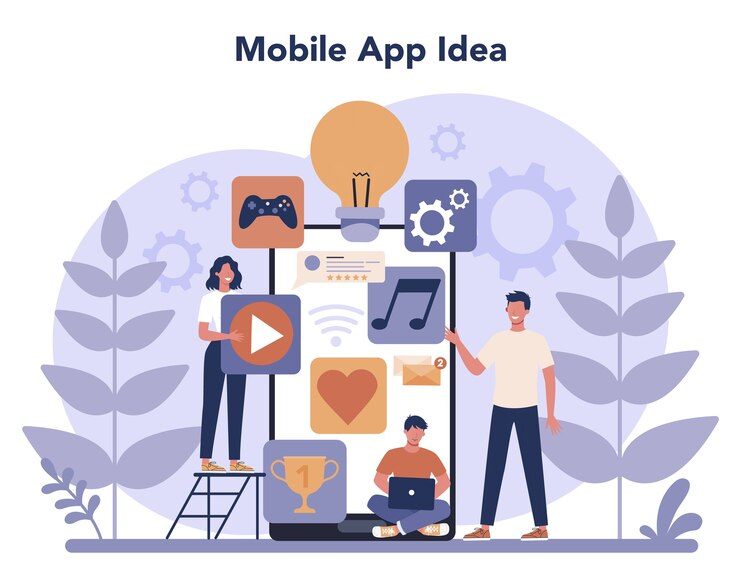 The world of mobile app development is huge. And there are hundreds of app concepts in the market. However, not all of them fit than the definition of a "profitable app idea".
Therefore, we took it upon ourselves to find the 20 best app development ideas for you. In this blog, we shall be discussing these 20 app ideas in detail. Therefore, with this being said, let's get right into this:
1. eCommerce App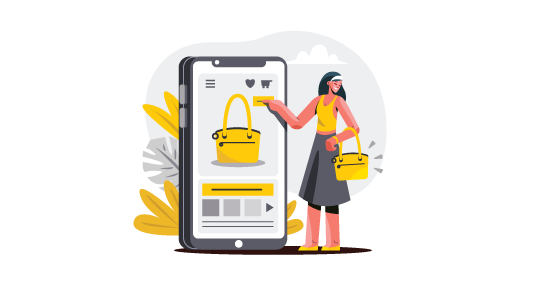 the eCommerce app market is one of the largest in the world as it is worth trillions. In fact, there are high chances you are already using eCommerce apps like Amazon and eBay.
Both of these companies are generating billions in revenue. While there are healthy numbers of eCommerce apps in the market, there is always room for unique solutions as we are reminded time and time again.
Therefore, eCommerce app development is something that you should definitely consider. There are several different types of eCommerce marketplace apps you can develop and generate a lot of money with.
2. Taxi Booking App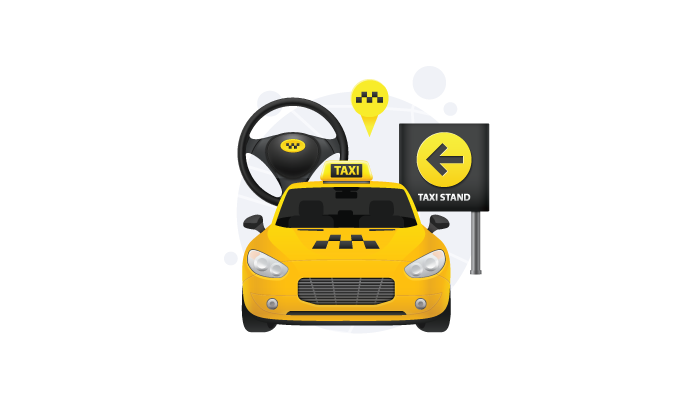 If you have ever thought of developing an app like Uber, you are on the right path.
Uber Like App Development has become a trend. And taxi booking apps are growing more and more popular. Millions of users across the world use taxi booking mobile apps in their day-to-day life. This means millions in revenue.
There are various reasons to invest in taxi booking app development. But the best one is the high market demand. People love taxi apps as not everyone can maintain a car or even a bike.
So, if you can provide people with a unique taxi booking app, well, you my friend are going to be the next UBER.
3. Car Pooling App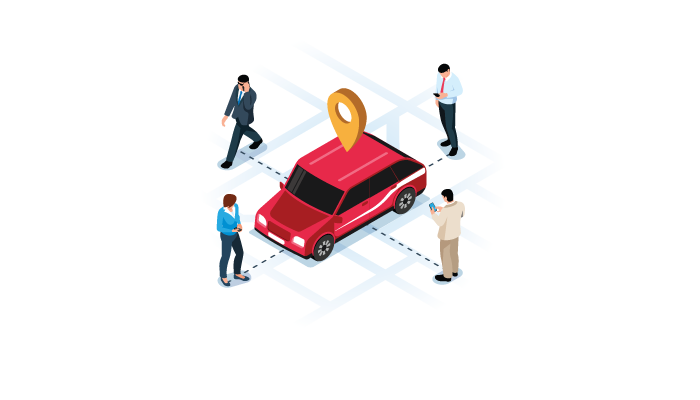 Speaking of which, what is something that is like a taxi booking app but even better?
Well, we are talking about carpooling app. This is one of the most unique app ideas on the list. And if you want to launch your mobile app in North Carolina, this is a concept that you should definitely consider.
North Carolina offers amazing business opportunities. And people of the old north state are very welcoming of carpooling apps.
So, what is a carpooling app?
Well, as the name suggests, this is a mobile app that allows users to share their taxi rides with other people. This means lower fares for the same taxi service.
A good small business idea, isn't it?
4. On-demand Laundry App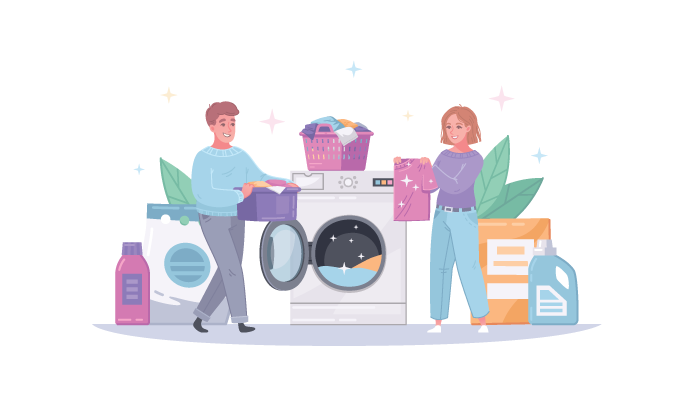 This might not seem like a business that will go unicorn overnight, but this is definitely a profitable small business idea.
Look at it like this, everyone is busy in their day-to-day life. Some have jobs, others have to attend college and whatnot. In all of this, we barely get time for ourselves let alone do the chores like laundry.
This is where the on-demand laundry app comes in. So, based on the on-demand model, users can download this app and use it to book laundry services. That's it.
It's a simple concept but a very popular one.
Therefore, if you want to build a mobile app for small businesses, this is something you should try.
5. Language Learning App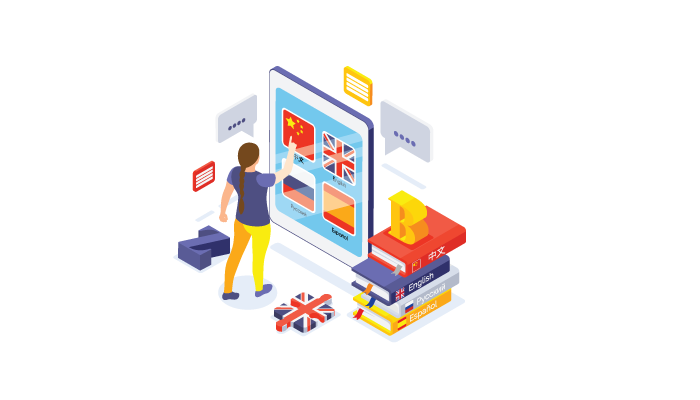 It's a good idea to develop a language-learning app like Duolingo.
While Duolingo covers the majority of the market as an eLearning app, there is much left to conquer. You see, there are millions, even billions of people who want to learn a second language or attempt at least one.
Therefore with educational app development, you can create a new language-learning app that does its own unique thing. If done right, it can lead you to market success in no time.
6. Fuel Delivery App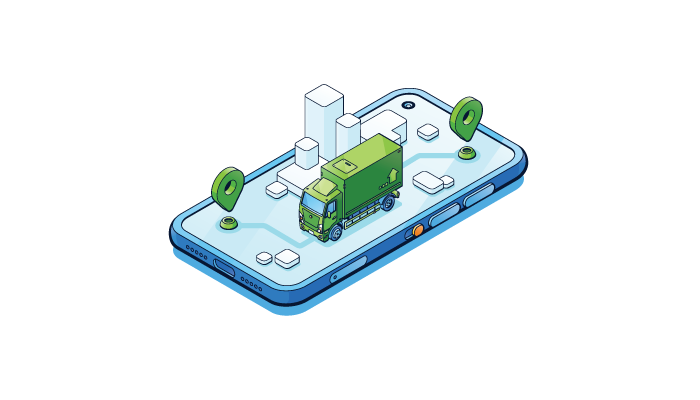 Well, well, this is certainly a new concept.
With the on-demand model for app development on the rise, there are a lot of people who want to invest in fuel delivery apps.
This is a very helpful concept. People who are out of fuel and stuck on side of the road and others who just don't want to make a drive to the gas station can use this app.
It works like food delivery or grocery delivery apps. And with the number of people who run out of fuel on heavy in the United States, this app is going to be a success in no time. Not to mention the rising gas prices will make you a billionaire.
7. Work Out Mobile App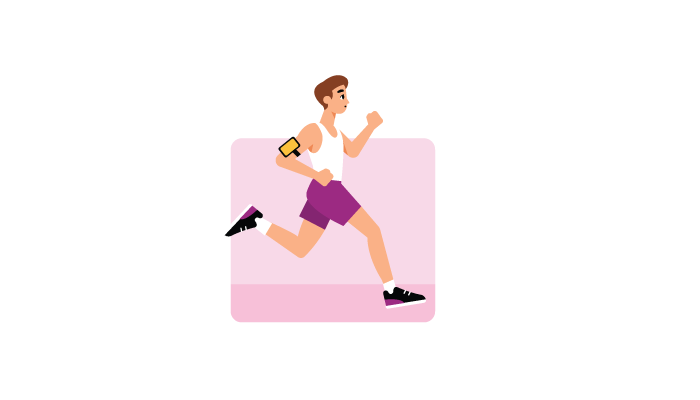 Covid-19 made everyone stay in their homes for many months. And the lot of us opted to work out. Since not everyone had access to a Gym or trainers, workout apps became very popular.
Now, you can hire dedicated developers to launch your own work out the app today and it will take the market by storm. The condition being you put real work behind it.
8. Medicine Delivery App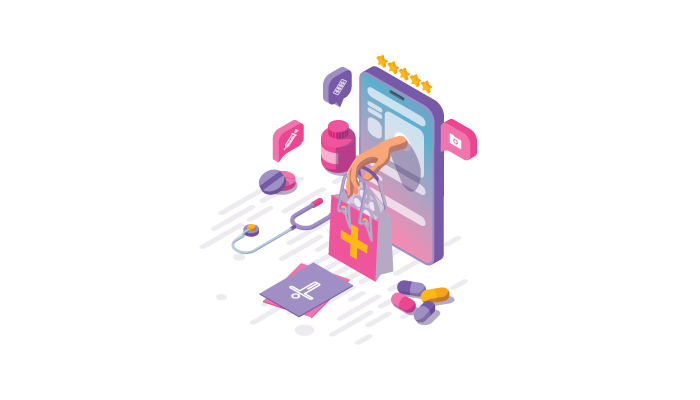 Well, covid was more serious for some people than others. But we can all agree that elders and ill people who took regular medication but couldn't get their hands on the same, suffered the most.
In any case, a lesson is learned and it's time to develop medicine delivery. This is a trending app idea for beginners as well as very cheap to start with.
Therefore, if you are someone who wants to invest less in app development, this is an idea that you should definitely try out.
9. Online Appointment Booking App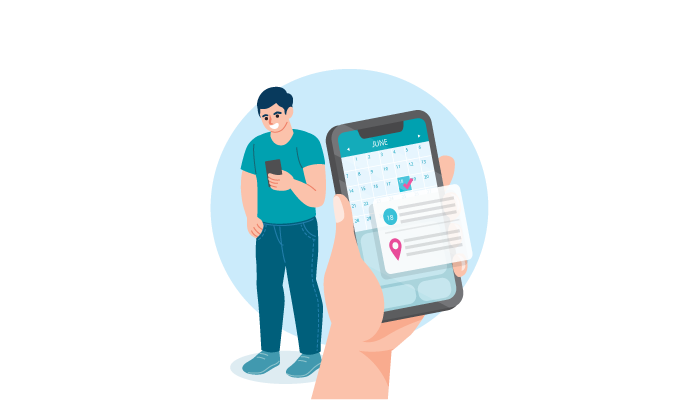 If you are looking for mobile application ideas for a startup, how about this one: an online appointment booking app?
Imagine this, you want to consult a doctor, but you don't have to leave your home for it. As the online appointment app allows the user to consult a doctor via video calling.
This is very helpful for the elderly and ill as well as doctors themselves as they are much safer. Therefore, this is an idea that you can convert to reality.
10. Grocery Delivery App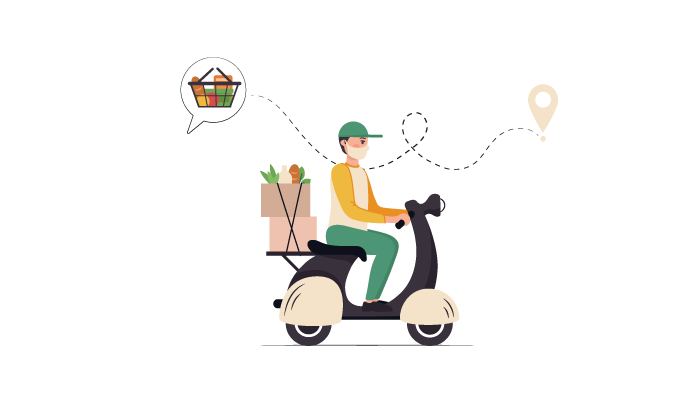 If you want to launch your mobile app in North Carolina, this idea is perfect for you.
The grocery delivery app needs no introduction. But when you combine it with north Carolina, this idea becomes 10 times better.
While there are many grocery delivery apps like Instacart, the grocery delivery market in NC is largely untouched. Moreover, the place offers ample business opportunities.
This is the reason you should start online grocery delivery stores in North Carolina, today.
11. Handyman App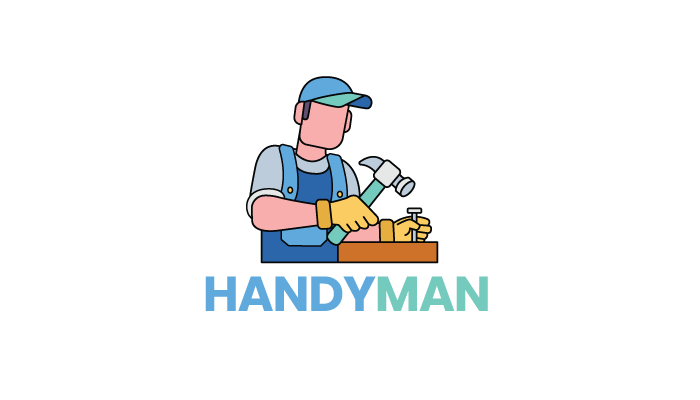 Handyman app!
This app idea is one that everyone had in their mind. For those who are unfamiliar with the concept, let us explain.
People need help with a lot of work around their house like plumbing, gardening, home improvement work, and whatnot. The handyman app allows users to hire people for this job.
Good idea, right? Why not convert it into a working app?
12. Dog Walking App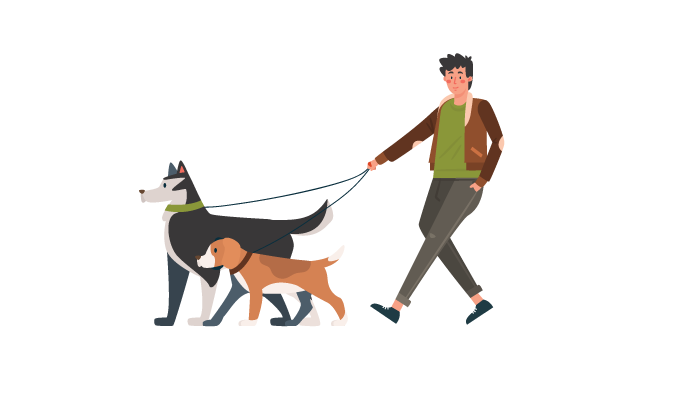 People in the USA love their pets, especially dogs.
However, people who have jobs and other responsibilities fail to take care of their dogs like grooming and walking.
Now, there are small businesses for dog walking and dog grooming, but to reach more audiences and deal with them effectively, they need an app.
This is where the dog walking app comes in. Also popularly known as Grooming Apps, this is a growing concept and future unique app idea needed by millions. So, contact a mobile app development company and get the work started.
13. Baby Sitter App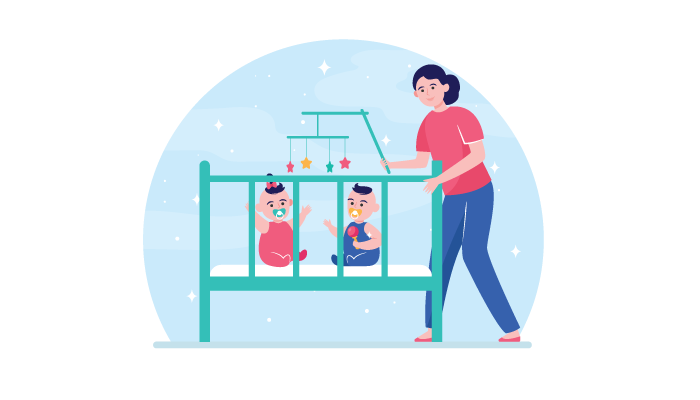 There are a lot of people who hire babysitters to look after their kids. However, finding reliable babysitters isn't getting more and more difficult.
That's why it's a good idea to launch an online marketplace for babysitters. This is a million-dollar app idea as there is little to no competition in the market.
14. Food Delivery App
North Carolina is the Best Place To Launch Food Delivery App.
Food delivery apps like Zomato and Uber Eats are making millions in profit. And it's your time to make big bucks.
There are various benefits of launching your own food delivery app. So, look into it and contact a company that can ring your app idea into reality.
15. Loan Lending App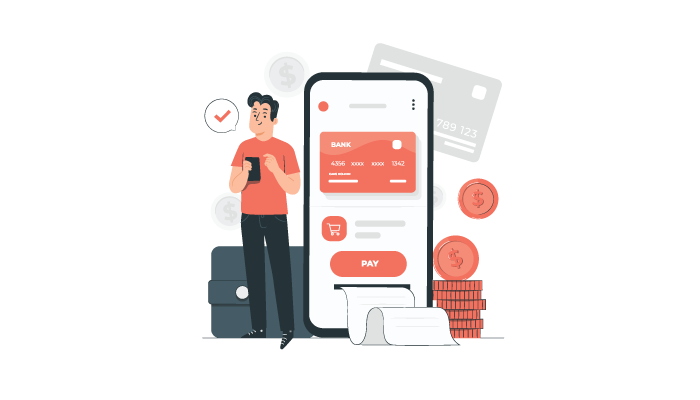 Loan lending is one of the top solutions within Fintech App Development.
With traditional loans getting harder and harder to get, people, are moving towards soft loans. And it's safe to safe loan lending apps are making their market. Therefore, consider this if you are into the financial business.
All you need to do is contact an iOS or android application development service.
16. Meditation App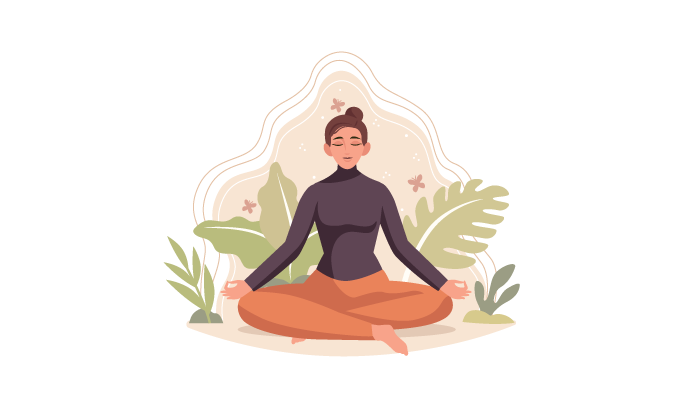 People are suffering from work-life imbalance, too much stress, home issues, and whatnot. This seriously affects the quality of life.
Therefore, this is the right time to launch a meditation app that will help people connect with their inner selves.
Meditation apps like Calm and headspace are popular. So, the chances of your app succeeding are high.
17. Kitchen Designing App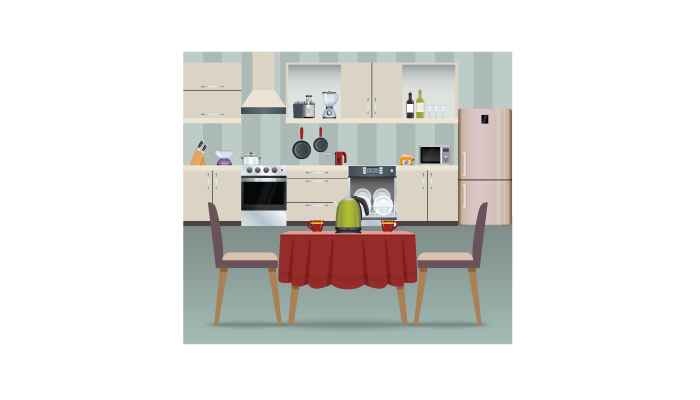 Have you ever thought of renovating your kitchen but can't find the right app for it? Well, kitchen design apps are something that a lot of people look for, only to find no results.
So, why not use this start-up application idea and developer a kitchen design with AR and VR functionalities that allow people to design their kitchen virtually?
This concept is popular while getting millions of downloads in no time. So, consider this mobile app idea for your next project.
18. eWallet App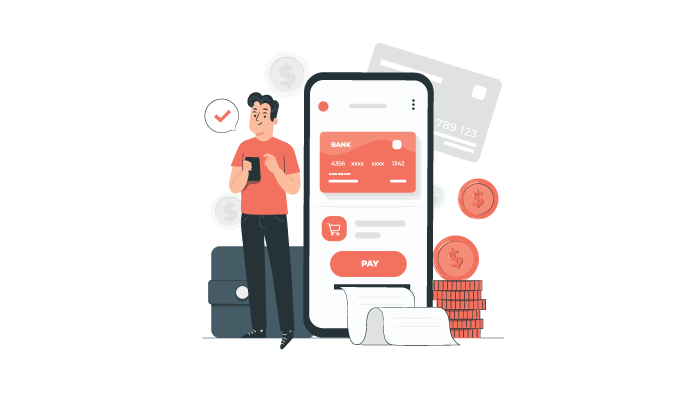 PayPal, Venmo, Samsung pay, Apple Wallet, and the list go on.
The success of eWallet app development have become well known and a lot of small as well as large businesses contacting mobile app and web development company to build their own eWallet apps.
This is an app development idea that can make you a millionaire if done right. There are huge opportunities in the market.
19. EV Charging Station Finder App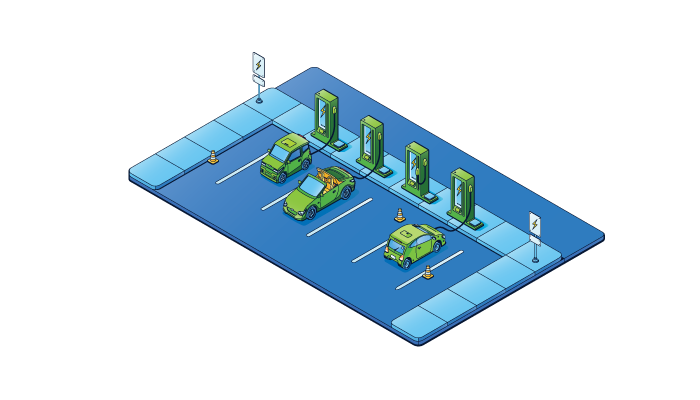 EVs are replacing traditional fuel vehicles. However, EV charging stations aren't as easy to find. That's why developing an EV charging station finder app has become a popular concept.
With the rise of EV vehicles, this app is bound to grow and generate huge revenue in the future.
20. Trading App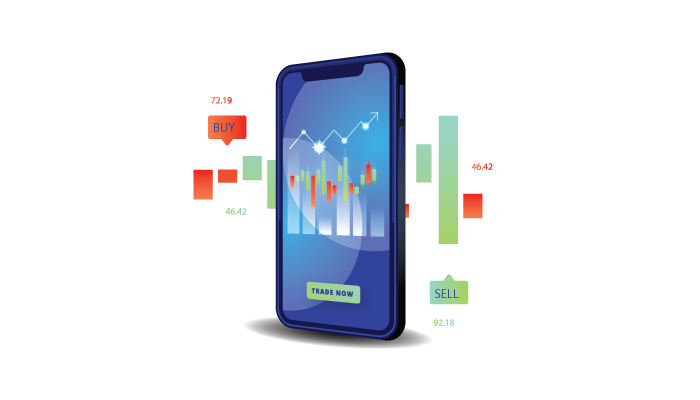 Trading app.
Stock Trading App Development is growing popular as more and more people are getting into trading through mobile apps.
With an app like Robinhood, you can generate millions in revenue while also helping people learn more about coding. This makes it a much better app development idea.
Bring Your App Idea To Reality.
If you want to bring your app idea to reality and launch your mobile app in North Carolina, we are here to help you.
As a leading mobile app development company in North Carolina, we offer amazing mobile app development services.