Professional eCommerce App Development Solutions
eCommerce apps come in all shapes and sizes. That's why We AppIt offers a range of professional and in-demand eCommerce App Development Solutions that fits well with today's market needs. With us, you can build eCommerce platform that fulfills business needs. Some popular solutions are:

Custom eCommerce App Development Services
Everyone's perfect is different. If you have a perfect idea that you want to convert to eCommerce app, our Custom eCommerce App Development services help you do just that. Ground up development for an idea that can change the world.

eCommerce App Maintenance Services
Development just doesn't cut it anymore. If you want eCommerce to be successful it has to be maintained. With our app maintenance services that improve solutions with time to tackle every changing market, you can do just that.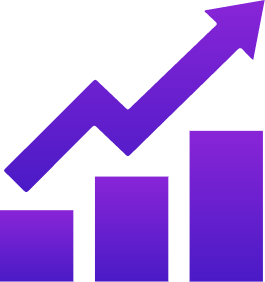 eCommerce App Upgradation & Migration
The time of using legacy solutions is over. Your business deserves an upgrade. And with our eCommerce App upgrade and migration services you can move to a better and more capable platform and grow your business to the next level.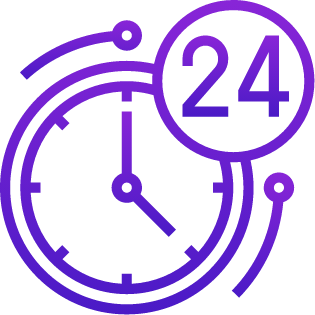 Shopify eCommerce Development Services
Build eCommerce platform on one of the most popular and capable eCommerce development platforms, shopify. Our team of developers has the right experience and expertise to develop market-leading eCommerce solutions.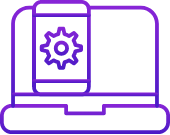 Magento eCommerce Development Services
If you want to create an eCommerce platform that attracts millions of customers and helps you generate billions in revenue, Magento is the platform you are looking for. Our magento eCommerce development services are here to for you.
The Best eCommerce App Development Company in North Carolina
Established eCommerce App Development Company in North Carolina with years' worth of experience and the right know-how is here to help you win in the eCommerce App Game. So, what are you waiting for?
eCommerce market is valued in trillions and is ever-changing. With our scalable eCommerce App development solutions you can build eCommerce platform that fits your fluid business needs.
With things growing more expensive, it's getting harder to find quality. We Appit as the top ecommerce app development company delivers high-quality budget-friendly eCommerce apps.
You don't have to wait for your eCommerce app to be ready anymore. As a leading eCommerce app development company we build professional ecommerce app with fast time to market.
Do you have an IDEA?
If you have an idea for eCommerce app development, let's discuss it. Hire eCommerce app developers and build professional eCommerce website and app.
TECHNOLOGY STACK
As a leading eCommerce app development company, we use market leading technologies to create eCommerce app that helps your business grow. These are, as mentioned below
eCommerce App Development Cost
So, how much does it cost to develop eCommerce apps? Well, eCommerce app development cost depends on a lot of factors. Let's look at some of them below:
Platform
eCommerce app vs eCommerce website, based on the platform you choose, the total cost can highly differ. Therefore, consider this factor when calculating total development cost.
Complexity
The complexity of the eCommerce app development process highly affects the total cost. The reasons being that more complex apps are more expensive while simple ones are much cheaper to develop.
Tech Stack
Tech stack refers to the technologies used to build eCommerce platform. This includes everything from programming language to framework. It highly affects total eCommerce app development cost.
Type of eCommerce App
Cost to build eCommerce app and website highly depends on which type of platform you are developing. Therefore, keep this in mind when calculating the cost.
Security
If you want to build professional ecommerce app for your business with high security, the cost will go up. Security integration is one of the big factors which affects total cost.
Size
Size of the eCommerce platform is yet another factor that affects cost to hire dedicated eCommerce app developers which affects total app development cost.
You might also like this
Read We AppIt's blogs to get industrial insights and reports on the latest technological trends, news and more.
FREQUENTLY ASKED QUESTION
Here are answers to some of the most frequently asked questions about eCommerce app development company.
The cost to build eCommerce platform is highly affected by the various factor involved in the development process. These factors are, as mentioned below:
Platform
Location of developer
Tech stack
Testing process
Complexity
Size of app
These are some factors that affect total app development cost. Nevertheless, total app development for eCommerce platforms ranges between $25,000 and $125,000. For more details on the same, consult an eCommerce app development company.
We AppIt Right has right expertise and experience required to build professional eCommerce app that helps business expand and generate millions of dollars. Therefore, we can help you bring your idea to reality and develop a solution that fits your business needs.
The world we live in is changing, people are doing everything online. Therefore, this is the right to build professional eCommerce app for your business. The market has billions of potential audiences and trillion in revenue generation opportunities. Therefore, if you are someone who wants to create a market-leading eCommerce app, now is the time.
If you want to hire eCommerce app developers at reasonable rates, all you need to do is reach out to We AppIt a market-leading eCommerce app development company. We offer budget-friendly solutions that your business will absolutely love.
We Appit Right offers a range of eCommerce app development services including:
Magento eCommerce Development Services
Shopify eCommerce Development Services
eCommerce App Upgradation & Migration
eCommerce App Maintenance Services
Custom eCommerce App Development Services
SATISFIED CLIENTS
We AppIt always delivers satisfactory results to customers. Here are some words from our clients.

BEST SOLUTIONS ACCORDING TO
MY BUSINESS NEEDS
"They provided the best solutions according to my specific business needs. They know their work and understand our needs for our type of business. Although I had the idea, I had no knowledge about how to make the idea happen, but the team made it clear and easy for me to continue my project! They care about doing a good job, and I would definitely recommend them to a friend. Thank you! Looking forward to working with you again!!.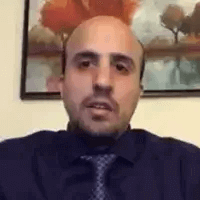 Uri. S
(New York, United States)

REMARKABLE SOLUTIONS FOR
EDTECH WEB DEVELOPMENT
We hired We AppIt for web development services related to our edtech platform, Glu Learning. They integrated well with our team to solve all the problems and deliver remarkable solutions. Their team have great command of both client side and server side technology. We highly appreciate and recommend their services.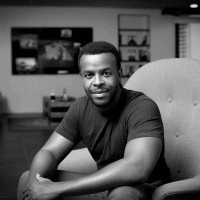 Ryan Williams
(United Arab Emirates)

VISUALLY IMPRESSIVE WEBSITE
WITH HEALTHY TRAFFIC FIGURES
"We AppIt successfully delivered a visually impressive website that has received healthy traffic figures. They demonstrate a systematic and collaborative approach to project management, creating an easygoing engagement. Their extensive knowledge is evident in the final product. Hence, I recommend them as the best web application development company in london.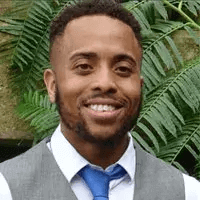 Francis Ejiegbu
(London, United Kingdom)