Leading UI UX Design Services
With state-of-the-art technology and creative team of designers, we deliver market leading UI and UX design services that fits right into your puzzle of success. Here's a glimpse into weappit's designing services.
Custom Web Design Services

WeAppIt with expert team of dedicated web developers and UI/UX designers, deliver unmatched custom web designing services that captures customers' attention.

Wireframing

Do you want to see your idea get converted into design before investing in it? Our team works with you to convert your idea into a wireframe, providing you glimpse into potential of what your design could be.

Mobile App Design Services

Do you want to develop a mobile app and become the next big thing in market? To make first impression, your last impression and best impression, create mobile app UI/UX Design with WeAppit.

Wearable App Design

As a leading UI/UX Design Company in USA, WeAppIt also delivers UI/UX Designing services to go with wearable app development. This creates a complete ecosystem for your end users.
Delivering The Innovation With Future
Ready Solutions
WeAppIt Right helps your business fulfill needs of today and conquer the market of tomorrow with unmatched solutions.
Activity
01.

Business Objectives

When we start working with a client, we take the time to understand their business objectives. What are they trying to achieve? What are their target customers? What are their pain points? Once we have a clear understanding of their goals, we can begin to design a solution that will help them achieve them.
02.

Qualitative Analysis

We also conduct qualitative analysis to get a deeper understanding of our clients' target customers. We talk to them, observe them, and get their feedback on existing products and services. This information helps us to create designs that are intuitive and easy to use.
03.

Quantitative Analysis

In addition to qualitative analysis, we also conduct quantitative analysis to measure the effectiveness of our designs. We track metrics such as user engagement, conversion rates, and customer satisfaction. This data helps us to continuously improve our designs and ensure that they are meeting the needs of our clients.
04.

Competitive Analysis

Finally, we conduct competitive analysis to stay up-to-date on the latest trends in UI/UX design. We look at what our competitors are doing and identify best practices that we can incorporate into our own designs.
Activity
01.

User Persona

A user persona is a fictional representation of a typical user of a product or service. We create Personas by gathering data about real users, such as their demographics, goals, and pain points. Then as an expert UI/UX Design Company, we use it to create a persona that is as realistic and relatable as possible.
02.

Scenario

It's time to create a Scenario. For those who don't know, scenario is a detailed description of a user interacting with a product or service. Being a leading UI/UX Design company our designers use it to understand how users will use a product and identify potential problems.
03.

Customer journey

It's important to carve out right path for users. The customer journey is a map of the steps a user takes to achieve a goal. The journey can be used to identify opportunities to improve the user experience.
04.

Informational Architecture

Informational architecture is the structure of a website or app. It is concerned with how information is organized and labeled so that users can easily find what they are looking for. It's important part of solution designing and development process, WeAppIt pays special attention to it.
Activity
01.

Design Differentiate

Design differentiate is the process of identifying what makes a product or service unique. WeAppIt knows the importance of design differentiation and pays special attention to the step.
02.

Paper Prototype

The first step of bringing design to reality is putting it on paper. And this is where paper prototype comes in. Paper prototypes are used to test ideas and get feedback from users before investing in a more expensive development process.
03.

Validate

To validate is to confirm or prove the truth of something. In the context of UI/UX design, validation refers to the process of testing designs to ensure that they meet the needs of users.
04.

Low Fidelity

It's time to take the UI/UX Design a step further by creating the low fidelity design. Low fidelity designs are often used to test ideas and get feedback from users before investing in a more expensive development process.
Activity
01.

Mid-High Fidelity

In this step take the design from low fidelity to high fidelity giving it higher definition, details, and other improved aspects. This is one big step of transaction in UI/UX Design Services.
02.

Visual Design

With high fidelity done, it's time to deal to convert theory into Visual design. It is the process of creating the look and feel of a product or service. This includes the use of colors, typography, and imagery.
03.

Prototype

Before we create the final thing, weappit helps you develop a prototype. As a working model of a product or service, prototypes are used to test designs and get feedback from users before launching a product or service.
04.

Testing

With all said and done, it's time to test the design before we develop the final product. Testing is the process of evaluating a product or service to ensure that it meets the needs of users. Testing can be done through user interviews, usability testing, and A/B testing.
Activity
01.

Implement

It's time to implement all the design theory we have worked on and create the final design. This is the step we take to do it.
02.

FrontEnd Development

With design implementation done, it's time to deal with front-end. Frontend development is the process of creating the user interface of a website or app. This includes the use of HTML, CSS, and JavaScript.
03.

BackEnd Development

With front-end development done, it's time to deal with heavy lifting of back-end. And with this, we are one step closer to final UI/UX Design solution.
04.

Deploy

With all said and done, it's time to deploy. As a leading UI/UX Design company, we pay special attention to the deployment process.
Activity
01.

Usability Research

Usability research is the process of gathering data about how users interact with a product or service. WeAppIt uses this data to improve the user experience.
02.

RoadMap

Here's that we create a roadmapa plan. As a leading provider of UI UX Design and development services we create a plan for the future development of a product or service.
03.

Delivery Specification

A delivery specification is a document that describes the requirements for a product or service. This document is used to ensure that the product or service meets the needs of users.
04.

Delivery Assets

Delivery assets are the files that are used to create a product or service. These files can include code, images, and documentation. And with, we are finished the UI and UX Design services.
WeAppIt, Creating UI/UX Design That Gives Your
Brand A Voice
We are not just a UI/UX Design Company, WeAppIt is your creative partner that enables you with solutions that help you capture business goals and win user's hearts. Our UI UX Design and development services are based around your business needs.
Affordable Services
As a leading design and development company in USA, we understand importance of design for your business. We believe every business deserves good UI/UX design that speaks for them. That's why we provider affordable UI and UX Design Services.
Experienced & Professional Designer
There are some things you can only learn with time and our developers are well experienced in delivering market leading UI/UX Design services. So, hire our team of designers for your next project and see the magic.
Enabling Innovation
Innovation is what drives technologies of future and demands interest from users. WeAppIt with leading development and UI/UX Designing company delivers solutions that inspired innovation in every changing world.
Top UI/UX Design Company With
Professional Team of Expert UI/UX Designers,
Here To Help You.
WeAppIt Right is a leading custom software development and designing company based in United States of America. We have worked with some of the most innovative and ambitious companies delivering solutions that have made good companies into best companies. And we are here to help you become the next big thing with a design that fits right into your solution.
SATISFIED CLIENTS
We AppIt always delivers satisfactory results to customers. Here are some words from our clients.

BEST SOLUTIONS ACCORDING TO
MY BUSINESS NEEDS
"They provided the best solutions according to my specific business needs. They know their work and understand our needs for our type of business. Although I had the idea, I had no knowledge about how to make the idea happen, but the team made it clear and easy for me to continue my project! They care about doing a good job, and I would definitely recommend them to a friend. Thank you! Looking forward to working with you again!!.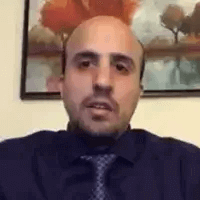 Uri. S
(New York, United States)

REMARKABLE SOLUTIONS FOR
EDTECH WEB DEVELOPMENT
We hired We AppIt for web development services related to our edtech platform, Glu Learning. They integrated well with our team to solve all the problems and deliver remarkable solutions. Their team have great command of both client side and server side technology. We highly appreciate and recommend their services.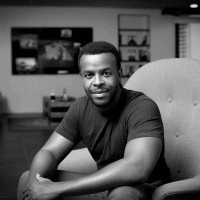 Ryan Williams
(United Arab Emirates)

VISUALLY IMPRESSIVE WEBSITE
WITH HEALTHY TRAFFIC FIGURES
"We AppIt successfully delivered a visually impressive website that has received healthy traffic figures. They demonstrate a systematic and collaborative approach to project management, creating an easygoing engagement. Their extensive knowledge is evident in the final product. Hence, I recommend them as the best web application development company in london.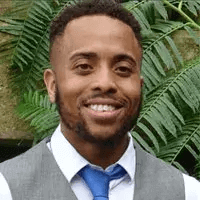 Francis Ejiegbu
(London, United Kingdom)
Tools we use while Designing
Here's a look into the technologies we use to deliver unmatched UI/UX designing services.
You might also like this
Read We AppIt's blogs to get industrial insights and reports on the latest technological trends, news and more.
Frequently Asked Question
Here are some of the most frequently asked questions related to UI/UX Design Services.
UI/UX design stands for User Interface/User Experience design. It is the process of designing interfaces that are easy to use and enjoyable for users. UI design focuses on the visual aspects of an interface, such as the layout, colors, and fonts. UX design focuses on the overall experience of using an interface, such as the ease of navigation and the overall satisfaction of the user.
UI/UX design can improve the usability, efficiency, and satisfaction of users. It can also help to increase conversions and improve brand reputation.
What services does WeAppit offer for UI/UX design?
WeAppit offers a wide range of UI/UX design services, including:
User research and analysis
Wireframing and prototyping
Visual design
Interaction design
User testing and evaluation
The process for working with WeAppit on a UI/UX design project typically follows these steps:
We will meet with you to discuss your project goals and requirements.
We will conduct user research and analysis to understand your users and their needs.
We will create wireframes and prototypes to explore different design options.
We will create visual designs that are both functional and aesthetically pleasing.
We will implement the design in your chosen platform.
We will test the design with users and make any necessary changes.
The cost of UI/UX design services varies depending on the scope of the project, the complexity of the design, and the level of expertise required. WeAppit will provide you with a detailed quote for your project once we have a better understanding of your needs.
To get started with UI/UX design services from WeAppit, please contact us and let us know about your project. We will be happy to answer any questions you have and provide you with a free consultation.