Custom Grocery Delivery App Development vs Ready Made Grocery Delivery Apps: What's Best For You
What's best for your online grocery delivery business, custom grocery delivery app development or a ready-made grocery app? Let's compare both of them head to head and find out how they differ. It's in the table below:
Custom Grocery Delivery App
The scope of the custom grocery delivery app is specific along with a focused solution

When you create a grocery app that custom way, you have full control over the development process.

Custom grocery delivery app development only requires a one-time payment for a solution.

With custom services, you can develop a grocery business's perfect mobile application.

Custom grocery delivery apps' security standards can be made as per clients' needs.

In this option, the client can select features for the grocery delivery app including basic and advanced ones.

Being custom-made, this grocery delivery app development solution is exclusive to clients.
Ready Made Grocery Delivery Apps
A readymade grocery delivery app like uber is a generalized Solution with scattered scope.

The client has no control over the development process since the product is ready-made.

The client has to pay a regular subscription fee to keep using the ready-made grocery delivery app.

Since grocery delivery apps are ready-made, there is no room for personalization.

Ready-made Grocery Delivery apps don't have high-end security and they can't be enhanced.

In a ready-made grocery solution, there isn't much room for custom features as it's filled with basic ones.

White label – ready-made grocery delivery solutions aren't completely exclusive to clients.
Build a Grocery Delivery App
Hire Grocery Delivery App Developers today with the best Grocery Delivery App Development Company in North Carolina, Reach out to us now.
Choose Finest Grocery Delivery App
Development Services
If you want to be the next uber for grocery delivery, you need the finest development partner. We AppIt as a leading firm, provide exceptional grocery delivery app development services focused on your business needs.
We provide end-to-end grocery delivery app development solution as well as after-release maintenance services to make sure your grocery delivery business secure the top spot in the market.
Our grocery delivery mobile applications are based on your online grocery delivery business needs and market requirements to make sure your app attracts the customer and delivers value.
You don't have to wait for your market-leading Grocery Delivery app for years, with fast time to market, our grocery business app development solutions are ready in no time without compromising the quality.
Customer-Centric Grocery Delivery Mobile App
To Grow Your Business
As a vetted and professional Cab Booking App Development Company, we deliver Grocery Delivery app development solutions with features that attract clients and make it easier for the driver to offer seamless services. Some of these features are, as mentioned below:

Register
This feature of the Grocery Delivery app allows the user to register on the platform. They can create their profile via Google Account, Apple ID, Socal Login, phone number, or eMail. Login is protected via 2-Step Verification.

Explore Grocery Items
The user can explore and navigate through thousands of grocery items. Coupled with advanced search filters they can find the items they looking for and add them to their shopping cart. These are essential features of the platform.
Order Items
The Grocery Delivery app also comes with a feature that allows the user to share their location and other related details with the delivery partner allowing a fast and secure grocery delivery service.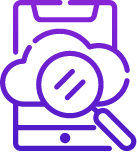 Real-time Tracking
This feature is built into the Grocery Delivery mobile application allowing the user to track their delivery status in real time with accurate location and ETA. Users can also connect with delivery partners.
eWallet Integration
eWallet integration is a must-have feature for every Grocery Delivery app that allows users to pay for their grocery items via their Grocery Delivery mobile application without any hassle. There are several payment options like cards, in-app wallets, and so on.

Register
Just like the user, the delivery partner also gets a feature through which they can register themselves on the platform via various methods. This includes their phone number, e-mail ID, Google account, and so on.
Accept/Deny Delivery Request
When a user creates a delivery request, it is shared with the nearest partner. They have the option to either accept or reject it. Here, they also get other information like a destination. This is a must-have feature in the delivery panel.

Connect With User
To provide seamless online Grocery Delivery services, the delivery can connect with the user. This allows them to discuss the route, drop point, timing, and so on. In addition to in-app messaging, there is also an option for calling.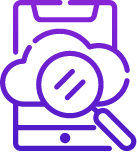 Route Optimization
Real-time route optimization is another top feature of grocery delivery mobile apps as it allows the driver to get the best way to pick up the location and from there to the destination. Map API allows real-time route optimization for better navigation.
Payment Management
Just like the user side of the app comes with eWallet integration, the delivery partner side has its own counterpart known as payment management where they can receive and manage ride payments.
User Base Management
As a leading Grocery Delivery app development company, we fit the admin panel of the Grocery Delivery app with the right features including user base management. This allows the admin to remove inactive accounts and manage active ones.
Inventory Management
With the inventory management feature admin can manage grocery items available in the store. They can add, remove, or edit current items with also control over availability status as well as the price of the same.
Revenue Management
The platform has a lot of revenue flow. Therefore, as a Grocery Delivery app development company, we fit revenue management features in the admin panel. This is an essential functionality for the admin panel.
Analytics Tools
A lot of businesses learn from their analytical data about market and customer behavior, this allows them to improve and grow. That's why we include the must-have analytical tools in the admin panel of the Grocery Delivery app
Campaign Management
In order to generate revenue a lot of platforms display ads and paid promotions. Therefore, it's important to include the campaign management feature which allows the admin to manage and create advertisements.
TECHNOLOGY STACK
To create grocery app that outshines the competition and takes the market by storm, we use the best technologies and tools. Some of these are, as mentioned below:
Do you have an IDEA?
If you have an idea for eCommerce app development, let's discuss it. Hire eCommerce app developers and build professional eCommerce website and app.
Grocery Delivery App Development Process
We AppIt a market leading on-demand grocery app development company based in North Carolina, we follow a well-planned agile development process. Let's have a look at our process.
Analysis & Planning
As a professional Grocery Delivery app development company, our first step is to analyze the client's project requirements and create a development plan accordingly, that maximizes value and drives business success.
Research
After planning is done, our team focuses on researching everything that needs to be looked at and gaining as much information as possible. This creates a base for the development of the next steps of the development process.
Wireframe
With We AppIt, you hire Grocery Delivery app developers with years of experience and expertise. That's why before the development process we create a wireframe to give clients a glimpse of the final process and visualize the idea.
Development
This is the part where our team of professional mobile app developers creates the final version of the Grocery Delivery app and writes the source code for it. This is the longest step of the Grocery Delivery app development process.
Testing
After the app is developed, it is tested by the QA team to make sure the app is up to the industry standards and there are no bugs or errors. After all the necessary changes are made, the app is sent for deployment.
Deployment
As the best mobile app and web development company in North Carolina, USA we help you with everything from development to deployment.
Industry And Tech Insight
Read blogs to learn about top industrial insights and information about web and mobile app development and more.
Frequently Asked Question
Here are answers to some of the most frequently asked questions about Grocery Delivery app Development Company.
There are a lot of top mobile app development companies in the market. But when it comes to creating a grocery app, We AppIt stands as one of the top firms.
In addition to the right experience we also have a creative approach, technicality, as well as right tools to deliver an app like Instacart for your business.
We AppIt transfer the ownership and rights of the code of your ride-hailing application to your business at the end of the development process.
We AppIt cares for their clients as well as the originality of their ideas, therefore, we always sign NDA before starting the project. Therefore, you as a client don't have to worry about anything.
We AppIt right offer many advanced integrations including a range of payment gateway. You can choose from:
PayPal
Paytm Business
Stripe Connect
Apple Pay
GoCardless
Razorpay
Bolt
Payoneer
PayJunction
Cost to build a grocery delivery mobile app can range from $15,000 to $ 350,000. The cost is affected by several different factors including platform, complexity, features, design, and so on.
Therefore, if you are looking to create a grocery delivery app and want to know about the cost, it's recommended that you contact a Grocery delivery app development company in North Carolina.
Our Grocery Delivery app development process is, as mentioned below:
Analysis & Planning
Research
Wireframe
Development
Testing
Deployment
Client Testimonials
Our clients love us. Here are a few kind words of appreciation.

BEST SOLUTIONS ACCORDING TO
MY BUSINESS NEEDS
"They provided the best solutions according to my specific business needs. They know their work and understand our needs for our type of business. Although I had the idea, I had no knowledge about how to make the idea happen, but the team made it clear and easy for me to continue my project! They care about doing a good job, and I would definitely recommend them to a friend. Thank you! Looking forward to working with you again!!.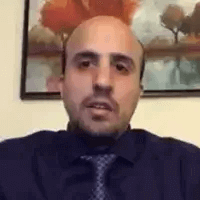 Uri. S
(New York, United States)

REMARKABLE SOLUTIONS FOR
EDTECH WEB DEVELOPMENT
We hired We AppIt for web development services related to our edtech platform, Glu Learning. They integrated well with our team to solve all the problems and deliver remarkable solutions. Their team have great command of both client side and server side technology. We highly appreciate and recommend their services.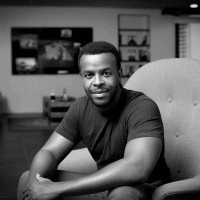 Ryan Williams
(United Arab Emirates)

VISUALLY IMPRESSIVE WEBSITE
WITH HEALTHY TRAFFIC FIGURES
"We AppIt successfully delivered a visually impressive website that has received healthy traffic figures. They demonstrate a systematic and collaborative approach to project management, creating an easygoing engagement. Their extensive knowledge is evident in the final product. Hence, I recommend them as the best web application development company in london.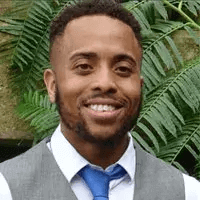 Francis Ejiegbu
(London, United Kingdom)